Digital-only Xbox One has 1TB HDD, includes three games
Microsoft's new digital-only Xbox is coming in May with three games, sources say.

Published Thu, Mar 21 2019 7:47 PM CDT
|
Updated Tue, Nov 3 2020 11:49 AM CST
Microsoft is making a digital-only Xbox that's designed as a low-cost gateway to its lucrative services, and sources say it'll release in May.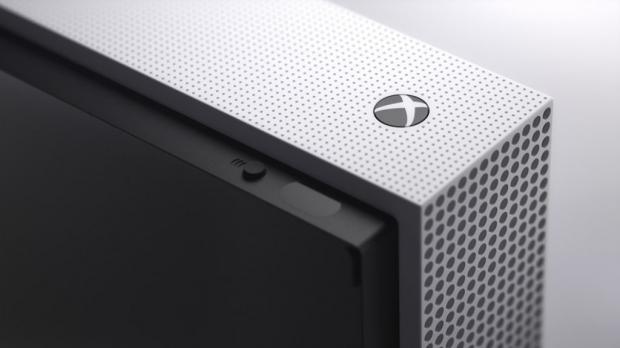 Sources tell Windows Central that Microsoft's digital-only Xbox One S (dubbed the rather awful Xbox One S All-Digital Edition) will release May 7, 2019. The system will come with a 1TB hard drive and three first-party games that're all designed for long-term monetization: Forza Horizon 3, Sea of Thieves, and Minecraft. The games won't be pre-loaded and must be downloaded with codes.
The new disc-less system is Microsoft's attempt to push gamers permanently into its billion-dollar digital empire. The console isn't an underpowered box though: it has the exact same slim frame as the retail Xbox One S, and the exact same specs. It's not a hardware refresh. The only thing that's different is its missing disc drive, and a lower retail cost. Nothing's been confirmed, but we expect the digital-only Xbox One S to retail for $150 or thereabouts.
Strangely enough the Xbox One SAD Edition may not come with Game Pass or Xbox LIVE subscriptions, which is arguably the entire point of the system. Months before the news broke, we predicted Microsoft could make a cheaper, digital-only set-top box to act as a portal to its services.
Microsoft does extremely well engaging its core Xbox-as-a-service userbase with subscriptions and services, and Game Pass is its most successful yet. Using recurring services like Game Pass, Microsoft can now make money from its games without actually selling them.
A digital-only Xbox would cement consumers in this ecosystem and set up another platform for Microsoft's new Project xCloud streaming service. The entire business of games consoles is predicated on long-term revenues via subscriptions and game sales. Consoles are cheaper up front than PCs, but cost more in the long run when you consider Xbox LIVE, PlayStation Network, full game purchases, peripherals, and other services.
The disc-less Xbox One S isn't made to replace any core systems, but compliment them. The Xbox One family will now include three systems to give consumers an option to buy into the ecosystem in a more flexible way.
Related Tags