System Shock 3 devs leave Starbreeze, game is 'halfway' done
System Shock 3 developers have said that the title is about 'halfway' through development.

Published Mon, Mar 18 2019 5:36 AM CDT
|
Updated Tue, Nov 3 2020 11:49 AM CST
OtherSide Entertainment have decided to separate with publisher, Starbreeze Studios while also announcing that System Shock 3 development is well on the way.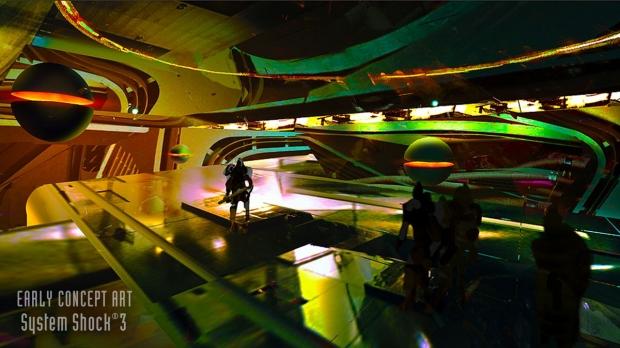 In a recent post to their website, OtherSide Entertainment has announced that the relationship between them and Starbreeze has ended due to the current finnancial situation Starbreeze is going through. For those that don't know, Starbreeze is dealing with massive company losses after the catastrophe with OVERKILL's The Walking Dead, the company is looking at losses of $135 million and is currently aiming for overall stability.
The post has also mentioned that despite the separation between OtherSide Entertainment and Starbreeze, the development progress of System Shock 3 has been unaltered. Deus Ex creator, Warren Spector has created a team for System Shock 3 and gave a statement in the post, here is what he had to say; "We parted ways with Starbreeze (amicably), which means we are in the process of lining up a new publishing partner. Happily, given the pedigree of System Shock and the progress we've made so far there's already a lot of interest. Has the situation affected development? Not really. The team is still, as we say, 'psyched and cranking' - in other words, continuing as normal. I'm confident we can bring System Shock 3 to market and have it take its place as a leading title in the immersive simulation genre".
It seems that the development progress of System Shock 3 is around the 65% margin, who will be the titles next publisher? It is unknown at this stage but I think it was a good idea by OtherSide Entertainment to move away from Starbreeze considering the company has filed for bankruptcy. I will be sure to update you when the next publisher is announced for System Shock 3.
Related Tags