Epic boss: exclusives are pro-competitive
Tim Sweeney says Epic Store's exclusivity deals are 'pro-competitive' compared to Microsoft's walled-garden approach with Windows UWP.
Published
3 minutes & 38 seconds read time
Epic Games is getting lots of heat for buying up exclusivity deals for PC games for its new Epic Games Store, and company boss Tim Sweeney uses some rather interesting logic to defend the platform's choices.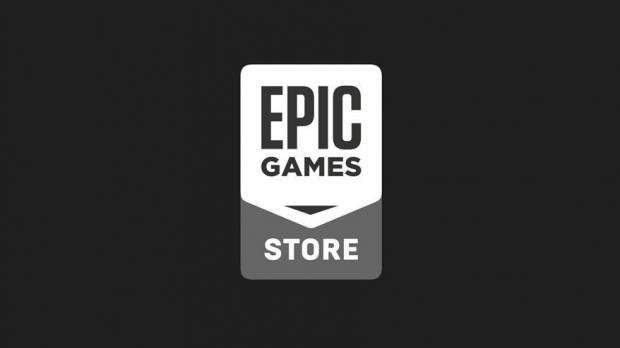 With its favorable 88%-12% revenue split for games-makers, the Epic Games Store was originally touted as a way to force competition with the reigning champ Steam and push Valve to improve its policies to benefit both consumers and developers. But once Epic started buying out exclusives like The Division 2, Metro Exodus, and even a handful of indies, gamers were very, very wary. Why would a platform that lets devs and publishers keep 88% of revenues need to make exclusivity deals? Shouldn't the devs just bring their games to the store organically and treat it as an extension of other platforms? It's simple: to get more people to buy from the store.
But the move has seemingly backfired. The Epic Store is now embroiled in a PR nightmare that seems to only get worse. Rather than wooing PC gamers, the store has repelled them en masse with accusations of "anti-consumer" practices. Buying up exclusives has further fragmented the already-split PC sector into a wider galaxy of launchers, deals, and storefronts.
Now Tim Sweeney, founder of Epic Games, says the Epic Store's exclusivity deals are "pro-competitive" compared to what Microsoft tried to do with the Universal Windows Platform (UWP).
"Yes, and the PC remains open, and there is more robust competition among PC stores than ever before. There's Steam offering Valve games, Origin offering EA games, Battle.net offering Activision and Bungie games, Epic Games offering games from many publishers," Sweeney responded in a heated Reddit thread about the store's dealings.
"I get that you guys don't like store-exclusive games, but that's a completely separate, and PROCOMPETITIVE issue, compared to closing down platforms like Windows to monopolize distribution, as iOS does, and as Microsoft was trying to do with UWP and locked-down versions of Windows -- which failed, and whose proponents are now gone and replaced with great leaders like Satya Nadella and Phil Spencer who are driving Windows forward as an open platform!"
Using the old "at least we're not as bad as they are" argument isn't a good one to make with consumers or gamers. That's not to say Epic shouldn't try to reverse the popular opinion among PC gamers so it can actually sell games as a non-vilified storefront, but this isn't really the way to do it.
While all of this controversy is going down, there's one sleeping giant that has a unique opportunity come in and steal the thunder: Discord.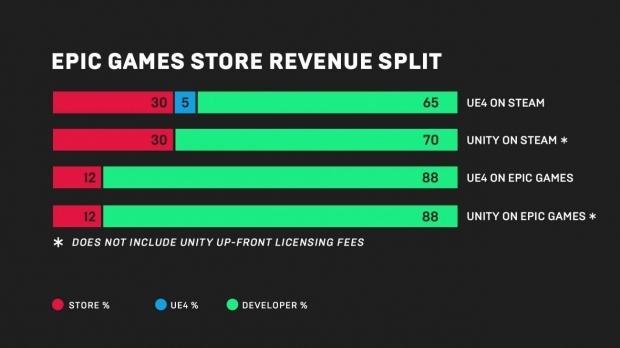 Epic Games lets developers keep 88% of all revenues from games sold on the Epic Store, compared to Steam's 70%-30% and Discord's 90%-10%.
The PC Game Store Wars kicked off in earnest once Discord entered the arena with its own digital storefront. The Discord Store lets developers keep a whopping 90% of all revenue earned from game sales, and taps the might of its the hundreds-millions-user strong social platform (the same way the Epic Store engages over 200 million Fortnite players).
"No matter what size, from AAA to single person teams, developers will be able to self publish on the Discord store with 90% revenue share going to the developer," Discord announced.
"The remaining 10% covers our operating costs, and we'll explore lowering it by optimizing our tech and making things more efficient.
"So, starting in 2019, we are going to extend access to the Discord store and our extremely efficient game patcher by releasing a self-serve game publishing platform."
Discord needs to watch and take notes of what's happening here. It can learn a lot about how to handle its store simply by taking note of Epic's mistakes and missteps, the same way Sony absolutely destroyed Microsoft in last-gen's PS4 vs Xbox One battle.
I highly doubt Epic will stop securing exclusives for its storefront, but at least now they'll think twice about buying up big IPs and properties that force gamers into a singular choice for their AAA experiences.
Related Tags