Cyberpunk 2077 could include an appearance from Lady Gaga
A new rumor could suggest that Lady Gaga could appear in CD Projekt RED's Cyberpunk 2077.

Published Mar 15, 2019 2:00 AM CDT
|
Updated Tue, Nov 3 2020 11:49 AM CST
A new rumor has suggested that Cyberpunk 2077 could feature an appearance from singer, actress and star Lady Gaga. If so, what kind of character would she play?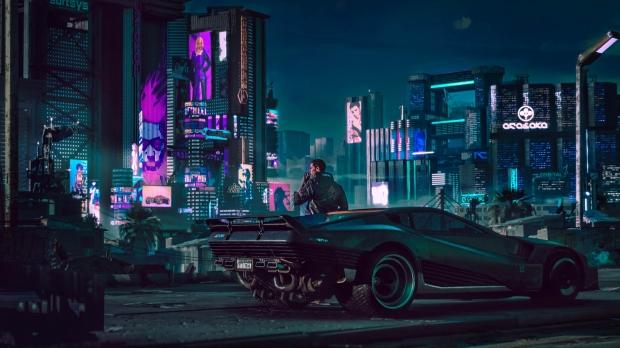 A French site called ActuGaming has reported that Lady Gaga was spotted at the Polish studio and will be included in Cyberpunk 2077 as a character. Here is what ActuGaming has claimed; "We have just learned, from sources close to the studio, that a collaboration between Lady Gaga and CD Projekt Red is on the horizon for Cyberpunk 2077. The artist was seen at the Polish studio and several details follow. Of course, it will be necessary to wait before having the official announcement, but the information comes to us from sources who preferred to remain anonymous and that one cannot quote."
ActuGaming also claims that Gaga has been going to CD Projekt Red for motion capture sessions. Another piece of information that could improve the chances of this news being true is that back in November of 2012, Gaga posted a bunch of random letters and numbers on the Cyberpunk 2077's Twitter page. The page responded with a very strange, "Of course! Of course we will!". Is the random letters and numbers code for 'Can I please be in Cyberpunk 2077?' because if so, then this report from ActuGaming might actually be true.
Related Tags