Lord of the Rings author movie 'Tolkien' 2nd trailer release
The second trailer for The Lord of the Rings author movie 'Tolkien' has been released.
Published
1 minute & 11 seconds read time
The second trailer for the upcoming Lord of the Rings author biopic movie titled 'Tolkien' has been released, showcasing some brand new scenes from the movie.
The trailer has been released onto FoxSearchlight and begins with lead actors Nicholas Hoult who players Tolkien, and Lily Collins who players Tolkiens partner, Edith Bratt. The trailer begins with Tolkien explaining to Bratt that he is fascinated with language, so interested that he even went on create his own through his stories or legends. Bratt then asks Tolkien to recount a story for her, we are then thrown back into the early stages of Tolkien's life while the older Tolkien narrates over his yourself's adventures.
We see many scenes from different stages of Tolkien's life, such as him growing up, going to war, the struggles of romance, the bonding of brotherhood and most importantly, the creation of the very well known 'fellowship.' The movie will be concentrating closely on the 'fellowship' that was formed during Tolkien's time in school and how it extended to the battlefield of World War 1. There will also be some concentration on the relationship between Bratt and Tolkien and how she helped shape him into the man he became and how that influenced the writings in his legendary books. Tolkien is directed by Dome Karukoski and is planned to hit theaters on May 10.
In other news about Tolkien, if you happened to miss out on the first trailer that was released for the movie you can catch up on that here. There has also been some screenshots released, check those out here.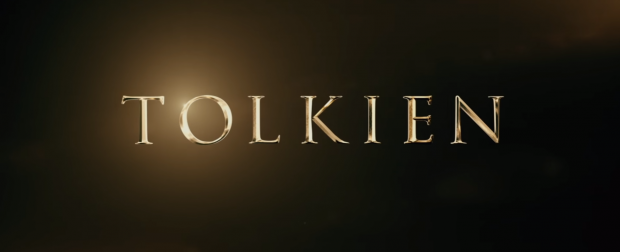 Related Tags