JPR on GPU shipments: AMD and NVIDIA both lost in Q4 2018
NVIDIA, AMD, and Intel all saw overall GPU shipment decreases for Q4 2018.

Published Sun, Mar 3 2019 10:29 PM CST
|
Updated Tue, Nov 3 2020 11:49 AM CST
Jon Peddie Research has put out its latest Market Watch report on worldwide GPU shipments for Q4 2018, with the new quarterly report telling us what we pretty much already know: GPU shipments were down for the quarter.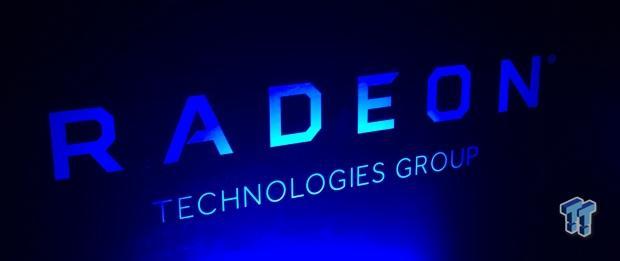 The overall GPU shipments for the quarter were down 2.65% from last quarter, with NVIDIA taking the biggest hit with a decrease of 7.6% while AMD lost 2.65% for the quarter and Intel lost 0.7%. JPR notes: "AMD's market share from last quarter decreased -0.6%, Intel's increased 1.4%, and NVIDIA's market share decreased -0.82%.
Year-to-year total GPU shipments decreased -3.3%, desktop graphics decreased -20%, notebooks increased 8%".
JPR did note that although overall GPU shipments declined, PC sales themselves increased by 1.61% which is a "positive sign for the market overall". Dr. Jon Peddie, president and founder of Jon Peddie Research himself said: "The channel's demand for add-in boards (AIBs) in early 2018 was out of sync with what was happening in the market. As a result, the channel was burdened with too much inventory. That has impacted sales of discrete GPUs in Q4, and will likely be evident in Q1, and Q2'19 as well".
The last quarter of 2018 was an interesting one as it saw the release of NVIDIA's GeForce RTX family of graphics cards with the flagship GeForce RTX 2080 Ti coming in at a huge $1199. NVIDIA filled in the $699-$1199 graphcis card market with its GeForce RTX series of graphics cards while AMD sat on its hands in that segment, only tapping the mid-range market with a refresh of a refresh in the Radeon RX 590.
NVIDIA had its GeForce RTX series cards priced at much higher levels than the GeForce GTX 10 series, in a move that would've been to counter the black hole of sales from cryptocurrency mining dying leading up into Q4 2018. NVIDIA was left with excess inventory of its GeForce GTX series cards, but the sales didn't seem to budge and then the GeForce RTX series wasn't as well received as NVIDIA would have hoped.
I mean, I love it - it is the ultimate graphics card that delivers the closest 4K 120-144FPS for the new 4K 144Hz G-Sync gaming displays. I play nearly exclusively on my Acer Predator X27, the ultimate gaming monitor, mixed with a GeForce RTX 2080 Ti and it is glorious. Anyway, back to the point.
AMD responded with rejigging its Radeon Instinct MI50 accelerator into the Radeon VII, but priced at a hefty $699, it doesn't begin to best NVIDIA's last-gen GeForce GTX 1080 Ti in some situations, let alone the new GeForce RTX 2080 and RTX 2080 Ti. It is the first 7nm gaming GPU on the market, and the first consumer graphics card boasting 16GB of framebuffer.
But remember in my exclusive report, AMD will make less than 5000 units of its Radeon VII. This wasn't a card to boost GPU shipments, and neither was the third iteration Polaris GPU in Radeon RX 590. All roads lead to Navi in Q3 2019 when AMD can begin to compete with NVIDIA again.
Related Tags