AMD is gearing up towards its next-gen Navi GPU architecture later this year, which will not only power the next-gen Next Xbox and PlayStation 5 consoles, but a bunch of new Radeon graphics cards for PC gamers.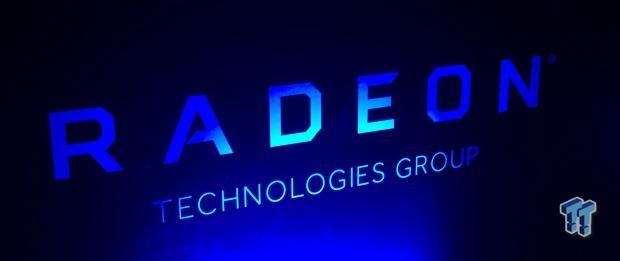 A new patent application turned up on Twitter today teasing variable rate shading, or VRS, which will see certain parts of the scene in a game that will render at lower resolutions so that it increases the overall performance of the game being played. For example, if you were playing a first-person shooter like Apex Legends and zoomed into a sniper scope, it's not worth your graphics card rendering everything around the scope in full detail or full resolution, so performance can be increased.
VRS will handle particular frames and then decide which frames being rendered need to be at full detail, or not. This means you could be rendering in native 4K but certain parts of the scene could be rendered in lower resolutions, increasing performance across the board while not affecting the graphics that you're looking at.
NVIDIA isn't a stranger to this technology, as the Turing shaders on the GeForce RTX series (and GeForce GTX 16 series) are both capable of this. NVIDIA has its own adaptive shading technology which takes the original image with full-rate shading everywhere, applies the Turing-based adaptive shading technology for content-defined shading rate, with the final imagine shown in the same quality with 40% less pixel shading used.
This is something AMD teased during its acquisition of HiAlgo back in 2016, and something I expect to see powering next-gen consoles. A mid-range Navi GPU won't be pushing native 4K easily for an entire console that sells for under $500... but with the help of variable rate shading? Well... that's a big possibility.