Neill Blomkamp teases Anthem project, possibly short film
Renowned sci-fi director Neil Blomkamp is involved with Anthem in some way, and we think it's a short film.

Published Mon, Feb 11 2019 3:36 PM CST
|
Updated Tue, Nov 3 2020 11:49 AM CST
District 9 director Neill Blomkamp is making something in BioWare's new Anthem universe, and it could be a short film of sorts.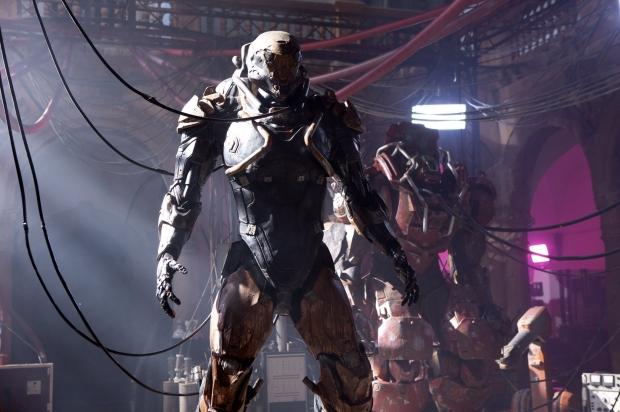 Anthem already looks like something Neill Blomkamp dreamed up. The game has fantastic mechs and this kind of high-tech mixed with a gritty low-tech Star Wars-like feel to it, and resembles a cross between a Blomkamp movie and Dragon Age's colorful mystical fantasy. So when the sci-fi director teases a new project that's clearly based around Anthem, it feels like a natural fit.
The tease was quite nebulous and we have no idea what exactly he's working on. It should be some sort of cinematic project, but probably not a big-budget theatrical release. It could simply be a collaboration between EA and Blomkamp's independent film studio Oats Studios on Anthem's mech or world designs. The publisher didn't say anything about the project in its recent Fiscal Q3'19 earnings results, and a big film adaptation is something it'd want to announce to take eyes away from its revenue miss.
EA may announce something during its next quarterly earnings report sometime in April.
Related Tags