Xbox LIVE subscribers hit 64 million
Xbox LIVE active users spike as Microsoft reports strong holiday quarter.

Published Sun, Feb 10 2019 12:05 AM CST
|
Updated Tue, Nov 3 2020 11:49 AM CST
Xbox LIVE active users have jumped past 60 million thanks to strong holiday sales, subscriptions, and engagement strategies, Microsoft confirms in its latest Q2'19 earnings report.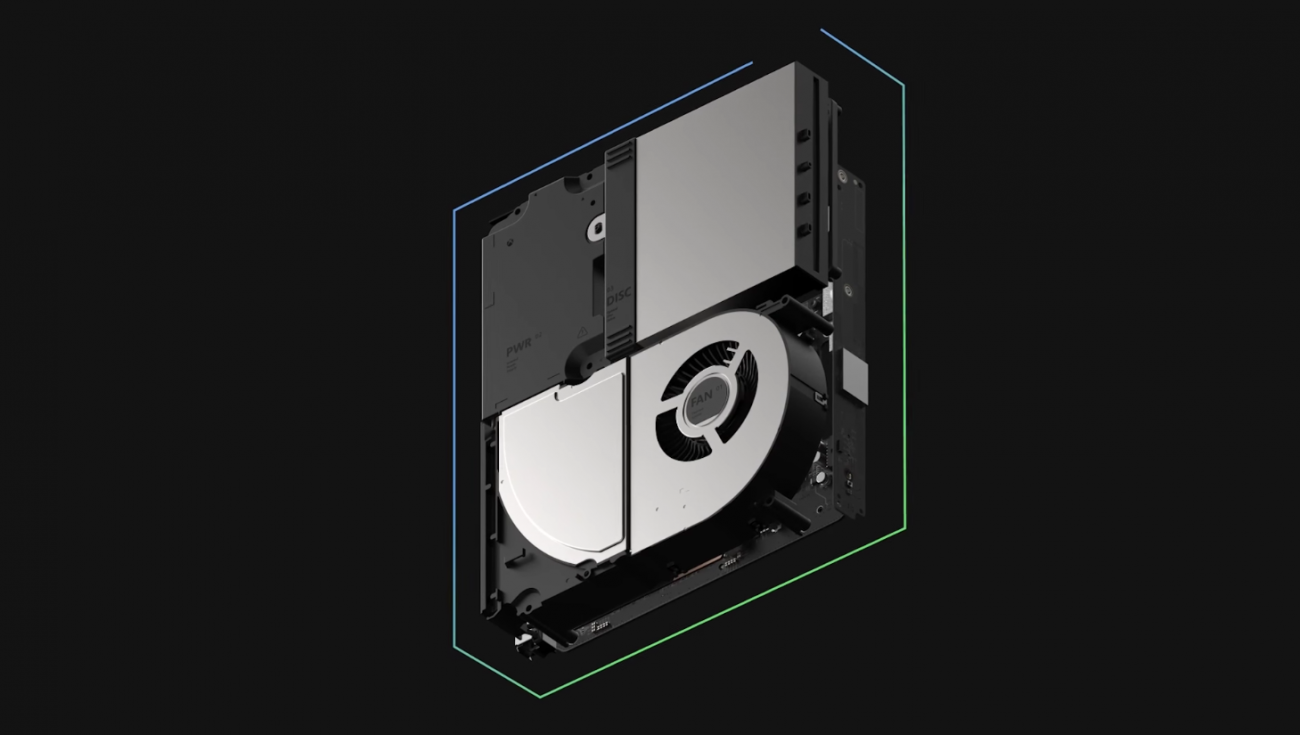 Xbox LIVE adoption has been relatively flat throughout the last few quarters, but subscribers and active users have spiked thanks to a successful holiday season. Microsoft saw 64 million monthly active users on Xbox LIVE in the three-month FYQ3'19 quarter, up about 8.5% year-over-year and nearly 13% quarter-over-quarter. It's worth noting that Xbox LIVE bridges multiple devices and these numbers reflect platforms like Xbox consoles, Windows 10 PCs, and mobiles. This is all according to plan as Xbox LIVE now serves as the connective tissue between various hardware platforms.
(Continued below)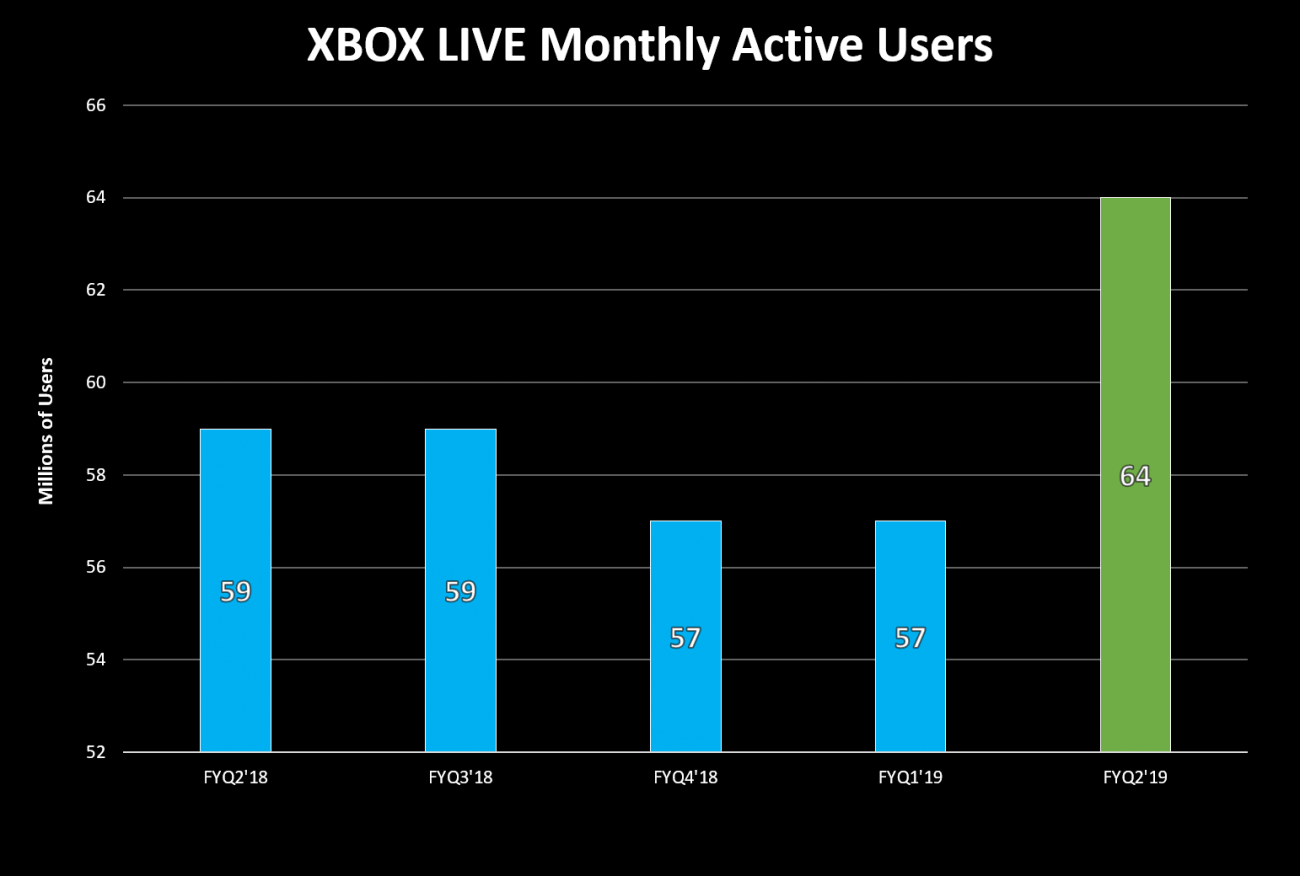 Xbox Game Pass is a big driver of Xbox LIVE engagement and overall gaming revenue, Microsoft CEO Satya Nadella confirms in the quarterly earnings call.
"Xbox Live monthly active users reached a record 64 million, with the highest number of mobile and PC users to-date. Xbox Game Pass subscribers and Mixer engagement also hit new all-time highs. And Minecraft, which continues to be one of the most popular and durable gaming franchises in the industry, delivered record revenue as we expanded into new platforms, geographies and segments like Education," Nadella said in the FYQ3'19 call.
Microsoft is poised to pull in more Xbox LIVE users and active paying subscribers. The company has ambitious new service plans including its Project xCloud, which streams games to mobiles, PCs, and consoles, as well as new initiatives like engagement-driven Xbox Rewards.
Mixer continues to do exceptionally well and gleans revenues from advertisements and monetization, and Microsoft will expand Xbox Game Pass' lineup with new titles over time. There's even rumblings Game Pass could launch on PC sometime soon.
I'd personally like more visibility into these numbers.
It'd be neat to see how much Microsoft is earning from Xbox LIVE active subscribers as well as more info on how it organically folds into other services like Mixer and Game Pass. I'd also like to know how many Xbox LIVE subscribers Microsoft is able to keep versus those they lose as subscriptions lapse.
Microsoft is typically coy when it comes to exact figures (it stopped reporting Xbox One console sales ages ago) and it's honestly a shame. The company is doing interesting things and these figures could give us more insight on its complex, multi-faceted ecosystem strategy.
Related Tags