Zelda NES gets reborn in Doom
A first-person Zelda NES mod built with the GZDoom engine gets released...but it's not finished.

Published Sun, Jan 27 2019 8:25 PM CST
|
Updated Tue, Nov 3 2020 11:49 AM CST
Doom reskins are quite common, but one modder actually built the framework for Zelda NES using the GZDoom engine.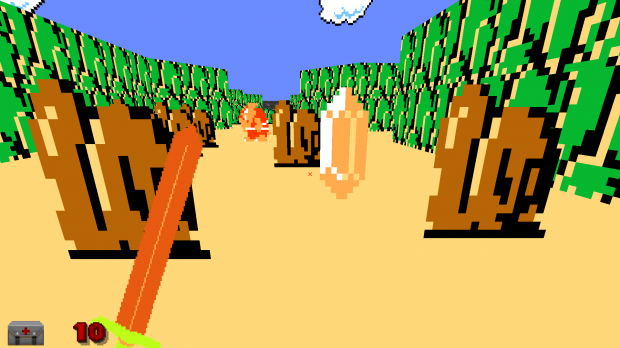 Ever wanted to play original Legend of Zelda in first-person and blast moblins in a 3D Hyrule? Modder Excodius has done just that with his Zelda total conversion mod for Doom, which essentially uses the flexible GZDoom engine to merge Zelda's colorful 8-bit graphics with Doom's FPS mechanics.
There's just one catch: the mod isn't actually finished yet. Excodius has no plans to wrap the mod up and has instead released the mod's starter version for other modders to jump in and lay the finishing touches.
"After almost three years I realized that I probably won't get the time to ever get anywhere with this project let alone finish it! I have received several requests to release the files to the open waves of the net which by now I think is the only valid option," he wrote on the mod's ModDB page. "I really hope someone with the passion or just the know how can have some use of this and maybe even finish it?"
We definitely need more mods like this, and hell, more games in a similar vein. Hopefully Nintendo won't step in and shut this down with its ever-popular cease and desists.
Related Tags