Anthem has a social space separate from Fort Tarsis hub
BioWare listens to player feedback and adds a social space in Anthem.

Published Thu, Jan 24 2019 5:27 PM CST
|
Updated Tue, Nov 3 2020 11:49 AM CST
Anthem's new social space is kind of like the Tower from Destiny.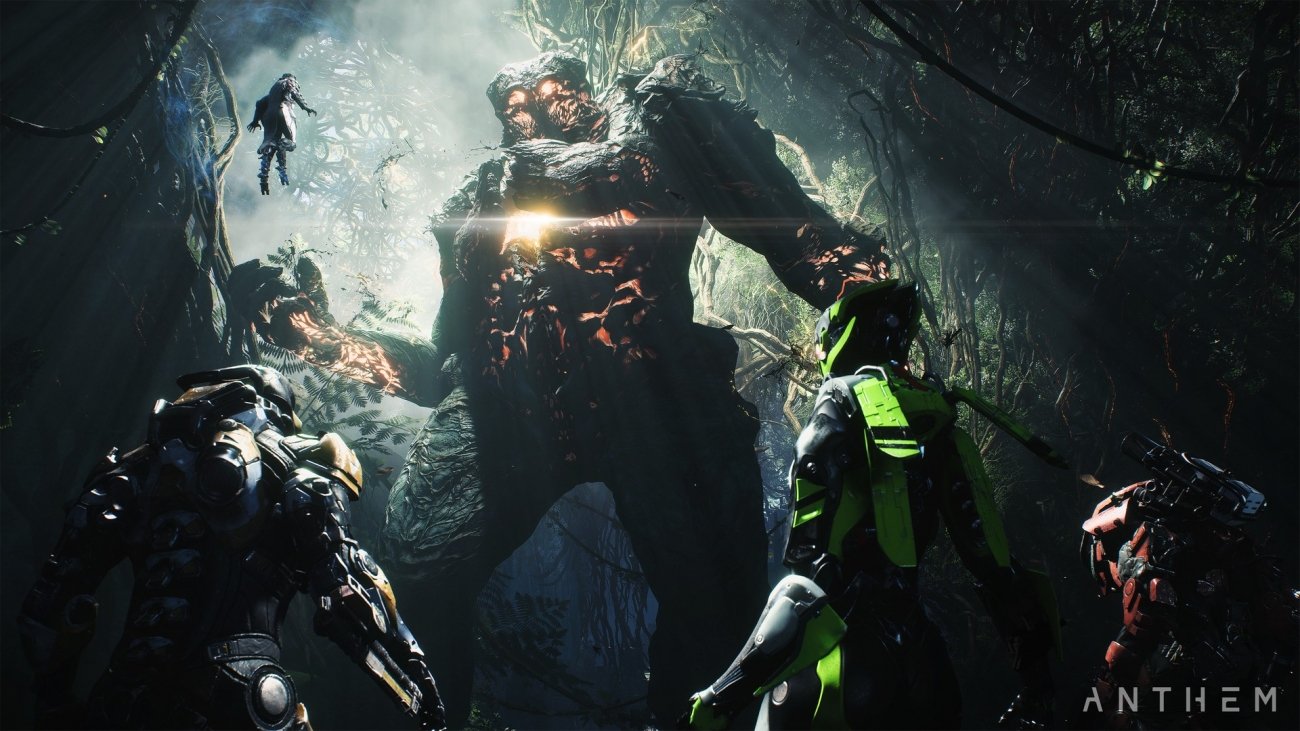 Anthem will have an interactive social hub that's separated from the central story-driven Fort Tarsis, BioWare's Mike Gamble confirms. The space, which was added at the behest of fans, is called the Launch Bay and allows gamers to group up with friends or randoms. Players can also identify items at the forge and unlock new missions to tackle while out in the wilderness. There's probably a storefront to buy cosmetics in this area, too.
This honestly shouldn't be a surprise to anyone. Every big live game like Anthem needs a social space outside of red zones where players can interact, chat, and most importantly, show off the snazzy new cosmetics they unlocked. Of course there's also the strong social elements that push Anthem's engagement, especially since it's PVE-only. When Destiny's cosmetic microtransactions were switched on, the Tower became a high-tech fashion show and I have no doubt the Launch Bay will be the same way.
Speaking of microtransactions, Anthem's monetization model is actually a departure for EA. The company has put together an interesting mix of new disruptive strategies for Anthem that goes well beyond the normal skin-based microtransactions featured in prominent live games.
Ultimately the Launch Bay will be a home base where players can meet up with strangers and make new friends. That's a huge part of any online game and everything about Anthem from combat to missions and rewards is strongly based on co-operative play.
Anthem launches on February 22, 2019 for PS4, Xbox One, and PC.
Related Tags