Elite Dangerous devs working on new IP
Elite Dangerous devs are working on a fourth new franchise to join its slate of popular games.

Published Tue, Jan 15 2019 11:33 PM CST
|
Updated Tue, Nov 3 2020 11:49 AM CST
Frontier Developments is working on a new franchise that may release as soon as this year, the company announced in a fiscal earnings filing.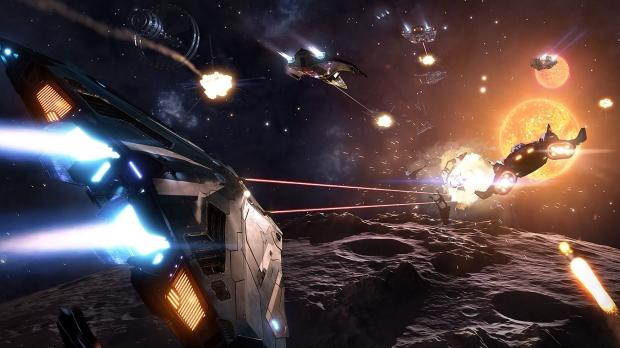 The earnings report shows Frontier Developments, the developers behind Elite Dangerous, are doing quite well for themselves and clearly understand the industry. Their space simulator continues garnering consistent earnings via a strong playerbase, monetized cosmetics, and full game sales. To date Elite Dangerous has sold more than 3 million copies worldwide, and over 4.3 million copies of the franchise. The devs' new Jurassic World Evolution game came storming out of the gate with 1 million sales in five weeks, and grew to a big 2 million sales in 7 months.
Based on these trends, we should expect the developer-publisher's new IP to follow a similar live service model. The game has yet to be announced and we don't know anything about it or the franchise it belongs to, but we have a release window. Frontier Developments expects to launch the new IP in its Fiscal Year 2020 timeline, which is from June 2019 through May 2020.
Thanks to the continued success of its catalog games and the huge impact of Jurassic Park Evolution, the company expects to see a record 236% increase in six months revenue this year to 64 million GBP.
"For the six months to 30 November 2018, the Board expects to report record company financial results based on the successful launch of Jurassic World Evolution in June 2018 and the ongoing performance of Elite Dangerous and Planet Coaster, as Frontier continues its strategy of building long term franchises delivering multi-year revenues.
"Frontier expects to report revenue of approximately £64 million for the period compared to £19 million recorded in the interim results last year."
Related Tags