GIGABYTE unveils the Aorus AD27QD Tactical Gaming Monitor
GIGABYTE unveils the world's first gaming monitor, the Aorus AD27QD, offering a combination of features that make it the Swiss army knife of displays.
Published Wed, Jan 9 2019 10:22 PM CST
|
Updated Tue, Nov 3 2020 11:49 AM CST
CES 2019 - GIGABYTE unveils the world's first tactical gaming monitor aimed at gamers who want the edge over the competition. By combining many unique and quite ingenious technologies, the AD27QD is capable of delivering features that make it almost like the Swiss Army Knife of gaming monitors.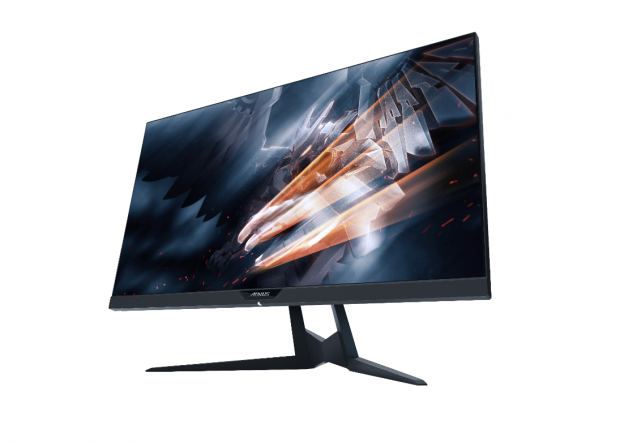 Let's get through the basics; this is a 27-inch 10-bit ISP 1440P display that offers refresh rates up to 144Hz. It also offers 95% DCI-P3 RGB color coverage, which is one of the latest standards for color reproduction. It does offer swivel, tilt, and pivot. The monitor also has RGB LEDs integrated behind the display so you get some ambient lighting if you have a wall behind the display.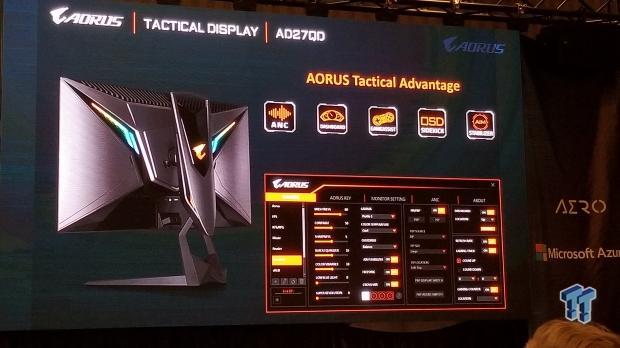 However, what makes this display special are its special technologies that are designed to give gamers the edge over the competition and the game itself. For starters, it has the ability to display a reticle regardless of whether or not the game provides one, so if your game doesn't offer one you still get one. It also has an OSD baked into the display, which means that you not only get to use an OSD in games where an OSD is not allowed or offered, but it also wont eat up your system resources since it's built into the display.
The display offers noise cancelling technology that monitors your background noise and cancels it out, so your voice comes through crystal clear. There is also a game stabilizer, which basically reduces the recoil you see, allowing you to re-aim faster in situations where your weapon has a lot of recoil. The display also offers PiP technology making streaming easier.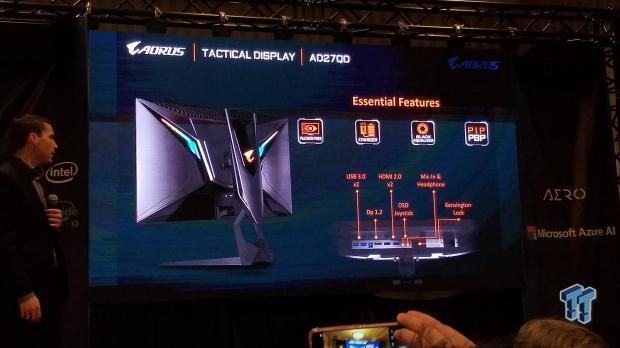 Ports including two USB 3.0 ports, DP 1.2, two HDMI 2.0, microphone and headphone jacks, and a Kensington lock port. There is also a joystick for the OSD technology, since it's baked into the monitor. The display also offers fast charging technology (for phone through USB), black equalizer, and flicker free technology. The display will retail at $599.
Related Tags