RAGE 2 gets 15 minutes of new gameplay
Bethesda's radical FPS gets some new gameplay with fresh details.

Published Sat, Jan 5 2019 6:25 PM CST
|
Updated Tue, Nov 3 2020 11:49 AM CST
As we see in 15 minutes of new gameplay footage, id Software's RAGE sequel is colorful, chaotic, and filled with post-apocalyptic mayhem.
RAGE 2 looks like a lot of fun and has the hallmark staples of something special. Sure we haven't played it yet, but everything we've seen and heard about the dystopian FPS makes it like a caustic cocktail of Borderlands, Mad Max, and Doom--all supercharged with some nitrous oxide. It's fast-paced and should be a Doom 2016 fan's dream game, complete with lots of loot, vehicles, and powers to keep things engaging and fresh. With the FPS masters id taking the reins of ultra-gory shoot-em-up action and Avalanche bringing their stalwart vehicle and environment crafting to the table, the game takes on a kind of radical Road Warrior vibe with a tenacity that's all its own.
In a new RAGE 2 gameplay stream, Bethesda illustrated many of these bloody points. The footage highlights abilities like Overdrive (kind of like a limit break or supercharge skill from Destiny) and even confirmed that gamers can drive pretty much everything in the game. "If you can see it, you can drive it, including not just vehicles...but let's say flying vehicles," one of the announcers said.
RAGE 2 will probably be exclusive to Bethesda.net on PC, and we know it'll have unconventional online elements since it's a primarily singleplayer game. In lieu of live services, I'm betting we'll see paid expansion packs roll out alongside piecemeal add-ons.
RAGE 2 launches on May 14, 2019 for PS4, Xbox One and PC.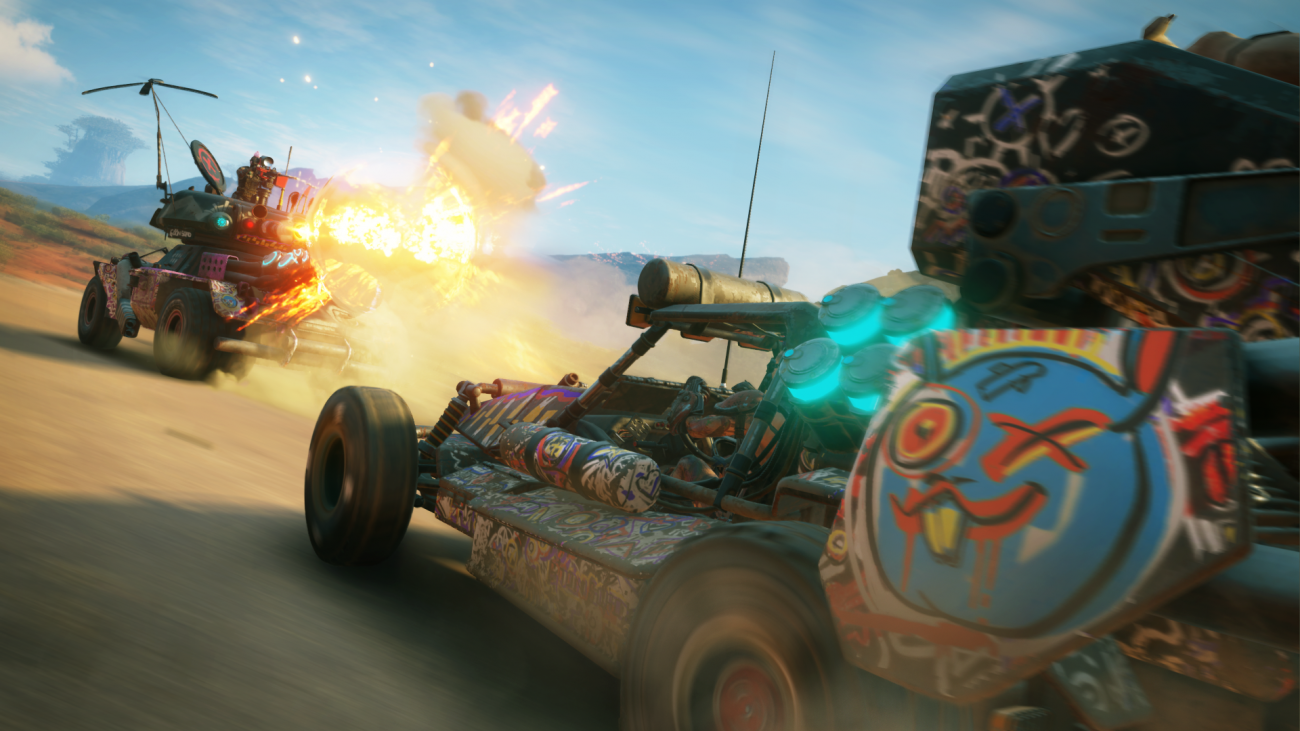 Related Tags