FeelReal lets you smell VR gaming
Has the Nosulus Rift taught us nothing?

Published Tue, Jan 1 2019 5:13 PM CST
|
Updated Tue, Nov 3 2020 11:49 AM CST
Just in case you've ever wanted to enhance your gaming experiences by smelling those in-game worlds you frequent, FeelReal has you covered with its new VR headset attachment.
Smell-o-vision isn't real for a very good reason, as the Nosulus Rift taught us. But that hasn't stopped FeelReal from creating a new device that lets your olfactory senses get a whiff of Skyrim's musty tombs. The Feelreal Sensory Mask clips onto VR headsets like the PSVR, HTC Vive, and Oculus Rift and essentially blasts scents into your nose based on real-time gaming feedback. "Have you ever wondered what a dragon smells like? It's your chance to experience Skyrim like never before by downloading a free mod that will add Feelreal support."
But the FeelReal mask isn't just about smelling your games. It also injects tactile sensations like vibrations, cooling breezes, heat, and even light mists. This admittedly sounds pretty cool and could be used in conjunction with specific games to deliver truly immersive arcade-style VR experiences. Right now the FeelReal is compatible with VR games like Beat Saber, Skyrim VR, and even YouTube's VR app.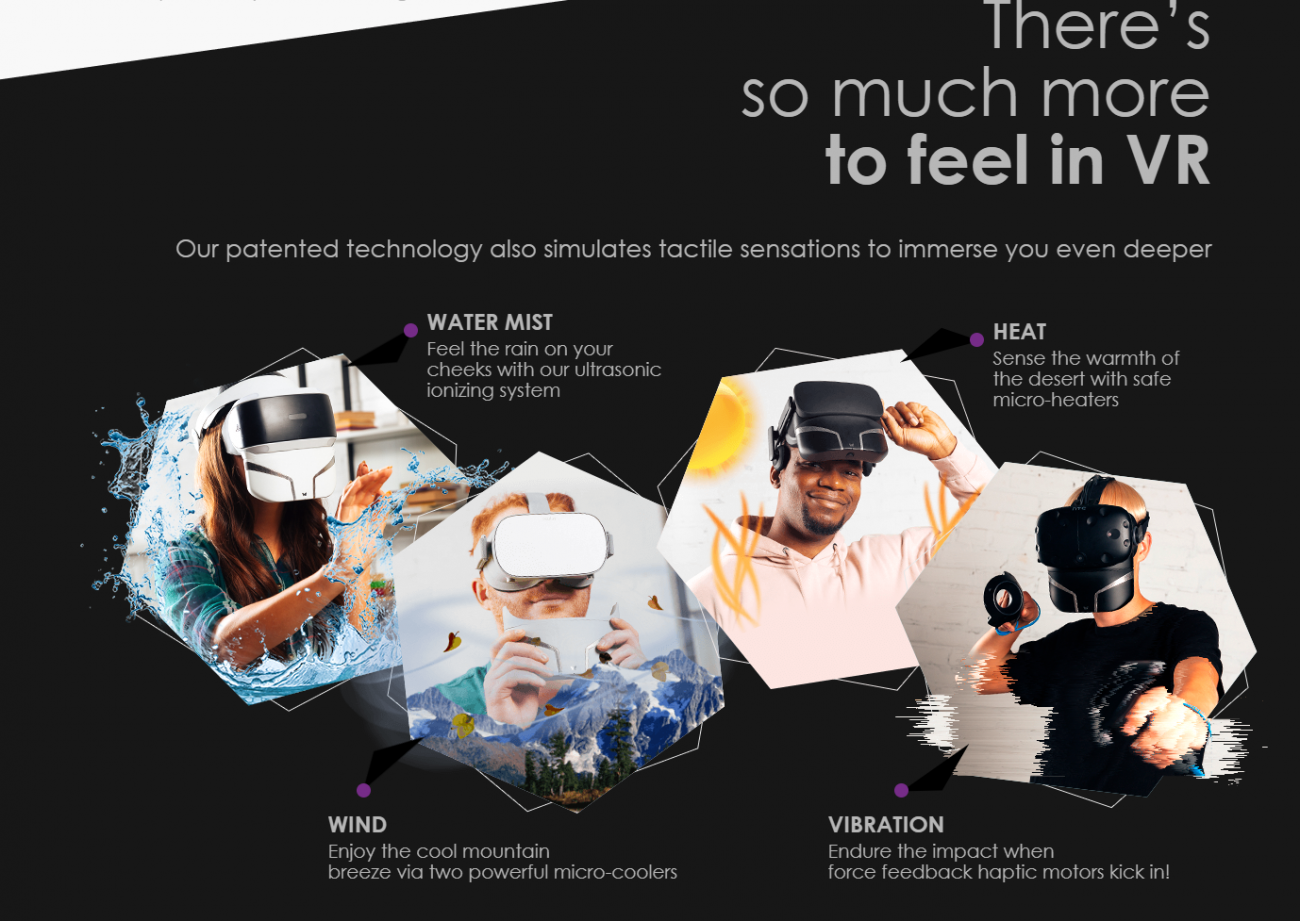 "We developed a reliable scent generator, that holds an easily replaceable cartridge, containing 9 individual aroma capsules," the company said on the product page. "Choose and combine any of the 255 scents available in our store. Install and change them depending on the type of VR experience you're watching."
The device is expected to go up for pre-order on Kickstarter soon. No price has been announced so far.
Related Tags