Remedy's latest Control game gets creepy new trailer
Remedy's new game Control is shrouded in atmospheric otherworldly horror.

Published Sun, Dec 30 2018 5:26 PM CST
|
Updated Tue, Nov 3 2020 11:49 AM CST
Remedy Entertainment's new game Control brings even more bizarre X-Files meets Twilight Zone vibes with a fresh trailer.
There's a lot to like about Remedy's new IP Control. First off, it's set in a strange haunted house that's the nexus of countless inter-dimensional gateways, and channels major pop-culture sci-horror like Twin Peaks, Outer Limits, X-Files, Twilight Zone, and even some Matrix-style world-bending manipulation.
Secondly, even though it's primarily a third-person action-based game with genuinely chaotic-looking combat, it's steeped in otherworldly weirdness that's often intriguing as well as creepy and macabre. We have freaky environments with strange dimensional growths that're frozen in time and strange multi-armed abyssal horrors roaming around like a modern-day Lovecraft novel.
The latest trailer touches upon the world of Control and delivers a brief but interesting glimpse at the strange, strange playground Remedy is making. There's also a nice piece of backstory lore thrown in that gives more context to the mind-bending game:
"August 4, 1964. Bureau Agents discovered the Oldest House, investigating an Altered World Event case in the New York City Subway tunnels. It's a place of power. From the outside it looks like an ordinary building, a Brutalist skyscraper, but inside it breaks the laws of our reality, unstable, mad and shifting. There are rooms in the building, where other dimensions leak in. We call these rooms Thresholds.
"There is a connection between our minds and the unknown, often hostile, forces intruding on our world. These forces gravitate toward everyday objects: a gun, a television, a house with a reputation of being haunted. So, somehow, we affect these events. We're holding the key but we don't have a clue on how to use it.
"But there's something in us, in the dreams we dream, in the conceptual reality we power with our minds. What's the cause and what's the effect? Are we the starting point, or just a necessary evil in this? We're dealing with dangerous, unknown forces here. We're on a mission to find answers to these questions... or we die trying.
"This is Zachariah Trench, The director of the Federal Bureau of Control."
Control launches sometime in 2019 for PS4, Xbox One and PC. Check below for more information:
After a secretive agency in New York is invaded by an otherworldly threat, you become the new Director struggling to regain Control.

From developer Remedy Entertainment, this supernatural 3rd person action-adventure will challenge you to master the combination of supernatural abilities, modifiable loadouts, and reactive environments while fighting through a deep and unpredictable world.

Key features

Control is Jesse Fadens's story. The main plot focuses on her personal search for answers as she grows into the role of the Director. The world of Control has its own story, as do the allies Jesse meets along the way. Side-quests and Secrets are everywhere. Jesse works with other Bureau agents, decodes cryptic ciphers and discovers strange Bureau experiments.

WORLD WITHIN A LOCATION

Explore diverse environments and shifting architecture in a deep unpredictable world, set within a sprawling New York building.

FLEXIBLE AND SUPERNATURAL COMBAT SYSTEM

Define your playstyle by integrating supernatural abilities, upgrades, and modifiable loadouts.

REACTIVE ENVIRONMENTS

Harness dynamic environmental destruction for exciting combat possibilities and master complex rituals to alter your surroundings.

REALITY MEETS THE UNEXPLAINABLE

Dive into a dark and brutalist-inspired world where daily reality has been corrupted by an otherworldly force.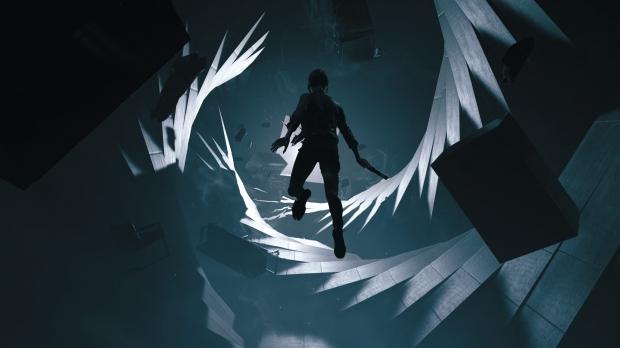 Related Tags