Warframe: Fortuna the Profit-Taker debuts to PC, out now
Take down the first Orb Mother in Warframes Fortuna 'The Profit-Taker' update, out now on PC.

Published Wed, Dec 19 2018 4:00 AM CST
|
Updated Tue, Nov 3 2020 11:49 AM CST
Warframe PC players will be set some new challenges as Digital Extremes has issued out a new update to Fortuna. Introducing the opportunity to take down the FIRST Orb Mother, so there is more than one if this is the first?
The news comes from a recently released press release from Digital Extremes, as well as the above 'Warframe: Fortuna - The Profit-Taker' launch trailer. Players will be embarking on a mission to take down their first Orb Mother, according to the press release the Orb Mother is "perched atop the Enrichment Labs on the outskirts of Fortuna" and is "protected by Sentient overshield technology, making it invulnerable to weapons fire."
Players will have to discover the weak points of the Orb Mother before they will be able to battle her, this will be done by players working with Solaris United to gather intel and the other tools that will be needed for the fight. Obviously some kick-ass weapons will be needed to do some damage on the Orb Mother so, "with the Gravimag, upgrade your Archweapons - previously only available to equip in space - for use in any mission!" This is merely the beginning of the free update, to check out more of the content visit the official Warframe blog post here. Console gamers should note that this update is "coming soon to consoles"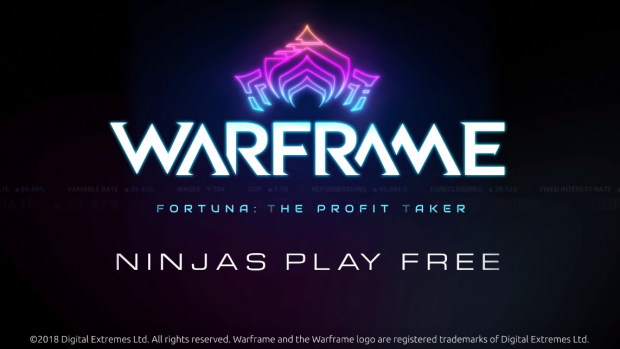 Related Tags