Devil May Cry 5 trailer - V's demons & Dante's murderer?
Capcom has debuted a new Devil May Cry 5 trailer revealing details about V and his mysterious motive to kill Dante.

Published Tue, Dec 18 2018 5:00 AM CST
|
Updated Tue, Nov 3 2020 11:49 AM CST
Capcom has debuted a brand new trailer for the coming Devil May Cry 5, the new trailer is based around the mysterious character V and his unique abilities.
The new trailer has been released through IGN and gives us a look at the character V and his unique methods of dealing with enemies. V can summon three different types of demons to assist him in battle, the demons take shape of a Griffon, Panther and a giant monstrosity. We also see closer to the end of the trailer that V has a motive of some-sort to kill Dante, more dramatically at the end of the trailer we see V stabbing Dante with giant sword.
The panther like demon has extreme agility and can transform into sharp blade like needs. Griffon resembles something of a bird, it takes from the air with physical attacks as well as lightening and can also can carry V to new heights. The giant demon V has in his arsenal is the strongest and most powerful out of his collection, it seems that V rides this beast and it has the power to take out basically anything in its path. If you are interested in checking out another Devil May Cry 5 trailer, check out the HYDE Collaboration trailer here. Devil May Cry 5 will be released onto the PC, Xbox One and PS4.
"V may appear weak next to Nero and Dante, but he has the ability to unleash a unique fighting style that sees him summon three different demons to assist in battle. Utilizing a combination of all three demons' powers, players can take their enemies down to the brink of death, allowing V to swing into battle and finish them off with a devastating cane attack."
Shadow: A swift, four-legged panther-like creature with savage agility that sees him change his shape into sharp blades and needles for perfectly executed close-range attacks
Griffon: A bird-like demon possessing aerial combat skills which allows him to carry V across Red Grave City and shoot lightning bolts at enemies from up above
Nightmare: The most powerful of V's demons. Nightmare's gigantic size sees him destroy enemies with just his basic attack, and he can also fire beams of light to destroy any approaching foes.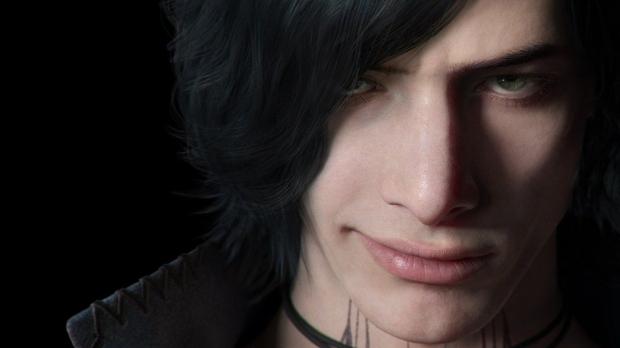 Related Tags