Epic Store gives away free games every two weeks
Epic mirrors moves from its competitors with a revolving selection of free games.
Published Dec 16, 2018 10:34 AM CST
|
Updated Tue, Nov 3 2020 11:50 AM CST
1 minute & 54 seconds read time
In a bid to pull users away from Steam, the newly launched Epic Store is giving away two games every month for an entire year.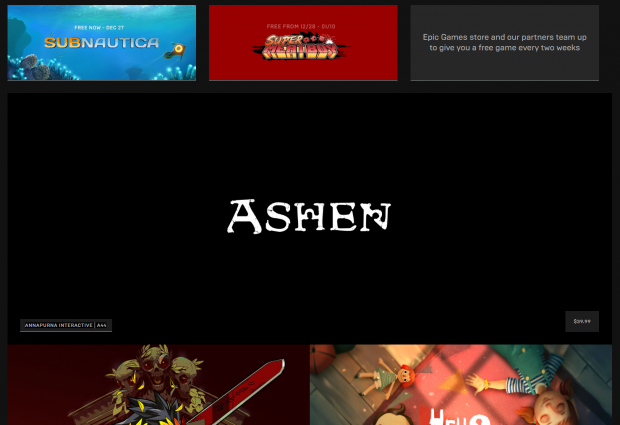 Many PC game stores already offer free games without any kind of purchase or subscription--GOG, Humble Bundle, and of course Steam--and Epic Games' new digital games store is following suit. The fledgling marketplace, which aims to compete directly with Valve's reigning platform, will give away a free game every two weeks. The promo starts with the excellent exploration sim Subnautica (ends Dec. 27) and follows up with the massively tough platformer Super Meat Boy (Dec. 28 - Jan. 10).
"The Epic Games store will be offering a free game every two weeks until the end of 2019. The next free game, Super Meat Boy, will be available beginning Dec 28th."
There's a caveat to these free games, though. The publishers and devs offering the free games may flood your inbox with newsletters, announcements, and other info about upcoming products in exchange for the free game. On the checkout page for Subnautica's free version there's a curious opt-out tickbox that reads:
"The game you are purchasing is licensed by Unknown Worlds Entertainment. Click here to not receive emails from them with the latest information about similar products and services."
This isn't anything new and free things typically come with strings attached. So be forewarned before you quickly checkout and grab your free game.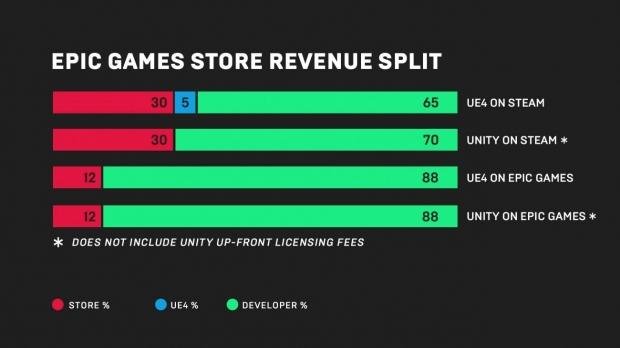 Read more: The PC game store wars begin: Discord vs Epic vs Steam
Epic is already courting key developers with an attractive revenue split.
Unlike Steam's 70-30 split (in favor of Valve, of course), Epic bumped the split for games sold on their store to 88-12. As a result the digital distribution platform has secured various smaller exclusives like Supergiant's new game Hades, and Super Meat Boy Forever. This trend will continue onward as more and more indie studios align with the platform, and as the platform matures with more games, we could even start to see Twitch give out free Epic Games codes every month as part of Twitch Prime.
It'll be interesting to see if Epic's new store actually catches fire or not, but ultimately it's ancillary to the core Fortnite experience. Millions of gamers already have the Epic Games launcher to play the billion-dollar battle royale sensation and offering free games is just another way to spark engagement and potential spending on the storefront.
Related Tags