Project Stream testers get free copy of AC: Odyssey
Ubisoft gives out a free PC copy of its ancient Greek adventure to all Project Stream testers.

Published Fri, Dec 14 2018 10:32 PM CST
|
Updated Tue, Nov 3 2020 11:50 AM CST
Assassin's Creed: Odyssey is one of the best games of 2018, and honestly sits as one of the best games I've played in the past few years. It's a sprawling adventure set in the heart of ancient Greek myth and legend that's full of action and interesting locales. In short, you should totally play it if you haven't already. And you totally can for free without having to download anything if the gods are willing.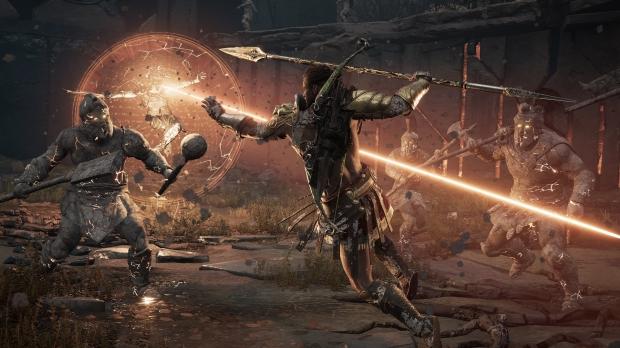 If you got into Google's big beta test for its streaming service, then you can get a free copy of Assassin's Creed: Odyssey on PC. Ubisoft today announced the promo and confirmed that all Project Stream saved data progress would carry over to your new PC version, but your Helix credits won't make the jump. We got into the Project Stream beta and I can honestly say it paints a very bright future for gaming.
There's some rules though. Getting in isn't enough; you have to play at least one hour of Assassin's Creed: Odyssey within Project Stream from now until the beta test ends on January 15. It doesn't matter if you've played over an hour in the past, and to get the free copy you need to log an additional hour of playtime...which shouldn't be hard to do in Ubisoft's vibrant and massive open world.
Gamers will get an email with a uPlay PC code for the game once the test is over.
You can still sign up to take part on the Project Stream test here.
Related Tags