EA folds Battlefront II into its subscription services
EA bolsters its subscription plans with 2017's controversial lootbox shooter.
Published Dec 14, 2018 7:36 PM CST
|
Updated Tue, Nov 3 2020 11:50 AM CST
2 minutes & 19 seconds read time
In a bid to continually add value to its lucrative subscription-based game services, EA is bringing Battlefront II to its Access program for free.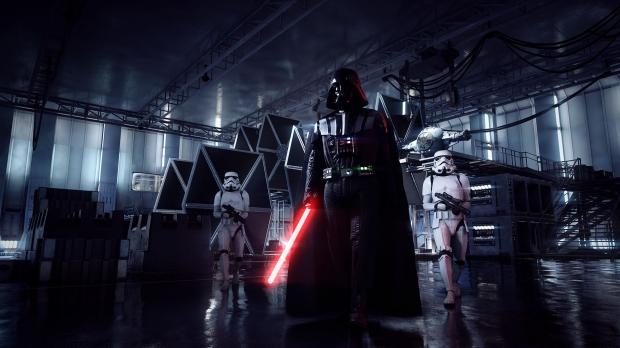 EA is one of the major games-makers pivoting towards subscription models to help fortify its business model, which principally includes live games and the billions gleaned from engagement monetization therein. But it's always important to make these services worthwhile so gamers continually spend money on them, especially now that EA is inadvertently competing with Microsoft's own successful $9.99 a month Game Pass on the Xbox platform.
One such way EA is making its subscriptions more attractive is adding new games, and the latest one, Battlefront II, is now free to play for EA Access subscribers on Xbox One. EA Access currently costs $5 a month or $30 a year, and only active subscribers can play the vaulted games--similar to Sony's PlayStation Plus. What's particularly interesting about this is Battlefront II isn't free on the basic Origin Access subscription, which costs the same as EA Access on Xbox One. To play Battlefront II on PC, users have to buy into the steeper Origin Access Premiere which costs $15 a month or $100 a year to maintain.
This is probably by design. Consoles typically make much more money than PC simply because console gaming has a wider install base, and players are more likely to spend money on microtransactions. EA, like other major games-makers, earns quite a bit of money from live services--it made twice as much from live games as it did from full game sales last quarter--and this kind of disparity isn't surprising.
"In addition, our subscription services continue to grow, and we expect the launch of Battlefield V to drive additional subscriptions to our Origin Access Premier service," EA CFO Blake Jorgensen said during the company's Fiscal Q2'19 earnings call.
"As a reminder, over the course of the year, our live services business is about 50% Ultimate Team; 30% other live services, such as Sims 4 expansion packs and FIFA Online 4; and 20% subscriptions, advertising and other."
This trend is likely to continue and EA will fold more of its bigger catalog games into the Access vault. I'm curious to see if Xbox will get a higher-cost subscription similar to Origin Premiere in the future, and if so, if key games will be paywalled behind the more expensive version.
Either way the free version of Battlefront II is just the stock base SKU, not the ultimate edition that includes paid DLC. DICE and EA have updated the game with a plethora of free updates though so if you want to experience what's actually a pretty fun Star Wars shooter, be sure to jump in.
Related Tags