Intel Xe: scalable graphics architecture aims for PETAFLOPS
Intel's new scalable graphics architecture teased as 'Xe', wants to leap frog teraflops for petaflops.
Published Dec 12, 2018 8:15 AM CST
|
Updated Tue, Nov 3 2020 11:50 AM CST
1 minute & 11 seconds read time
Intel has just peeled back the veil of its future generation CPU architecture and plans for the next couple of years, but one of the areas the company touched on during its Architecture Day was its new scalable graphics architecture known as Xe.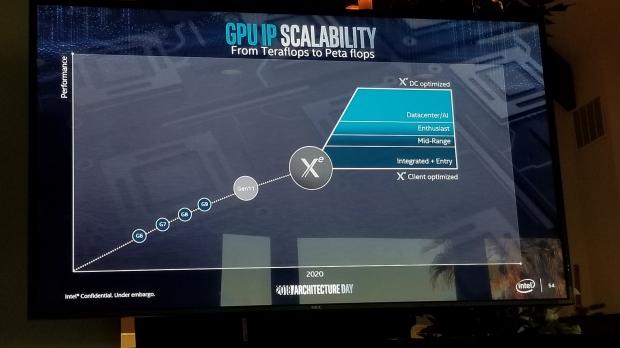 Between now and then we've got Gen 9 graphics, Gen 11 is around the corner and then in 2020 we'll begin to see Xe. The new Xe scalable graphics architecture will be split into four markets: integrated/entry-level markets, mid-range, enthusiast and datacenter/AI. The one I'm most interested in here would have to be the mid-range and enthusiast Xe products, as they'll be the ones that will compete with NVIDIA and AMD in 2020 and beyond.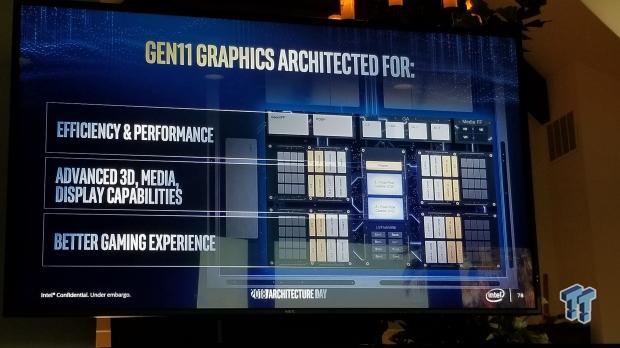 Kicking things off we have Gen 11 graphics detailed, with Intel teasing continued efficiency and improved performance. There's also advanced 3D, media, and display capabilities with Gen 11, as well as better gaming experiences. I need this in my hands before I sign off on better gaming experiences, but Intel has been continuing to make improvements in gaming performance over the years and things are really kicking into another gear now that most of RTG's best talents work for Intel now.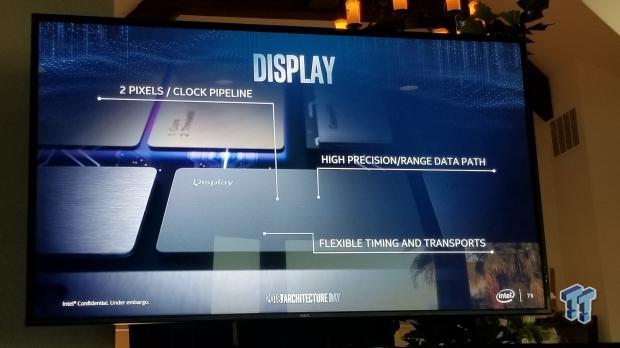 There's lots going on under the hood of Gen 11.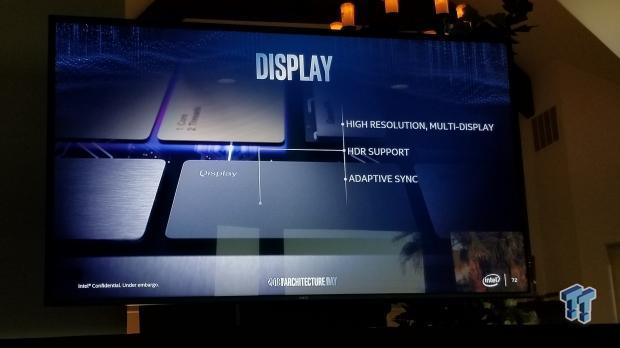 We also have high-resolution and multi-display support, HDR-capable monitors get some lovin' as well as Adaptive Sync support with Intel's new Gen 11 graphics.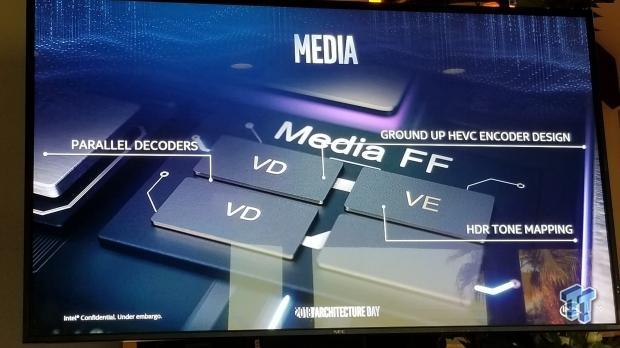 The media capabilities continue, with a ground up HEVC encoder design thrown into the mix with Gen 11.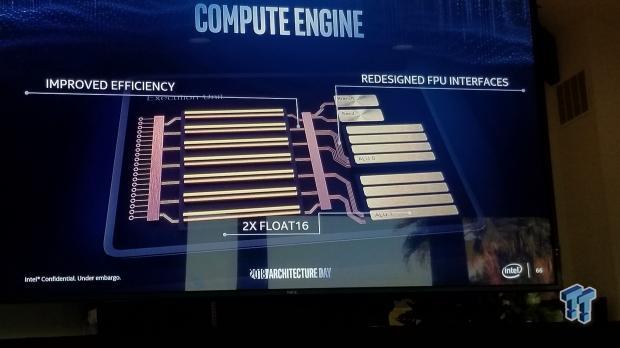 Gen 11 has a tweaked compute engine, with improved efficiency once again, redesigned FPU interfaces, and more.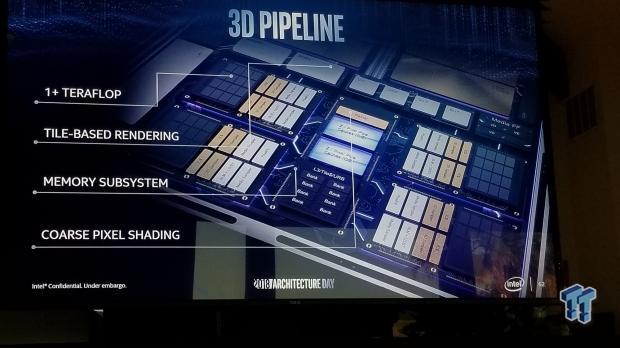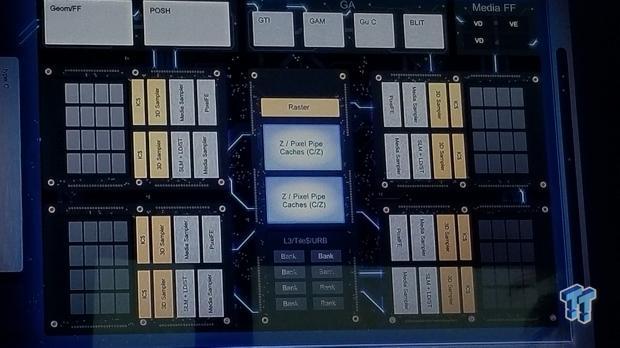 Intel has a larger 3D pipeline with Gen 11 graphics, with over 1 teraflop of GPU performance, tile-based rendering, and much more.
Related Tags