90s hit 'Blood' is being remastered by Nightdive Studios
Blood is being remastered by System Shock remaster gods Nightdive Studios.

Published Mon, Dec 10 2018 10:07 PM CST
|
Updated Tue, Nov 3 2020 11:50 AM CST
Blood was one of my favorite games of the 90s so the news that Atari and Nightdive Studios are remastering the 90s classic brings warmth to my heart, with Atari saying that there will be more news on the game "in the coming weeks".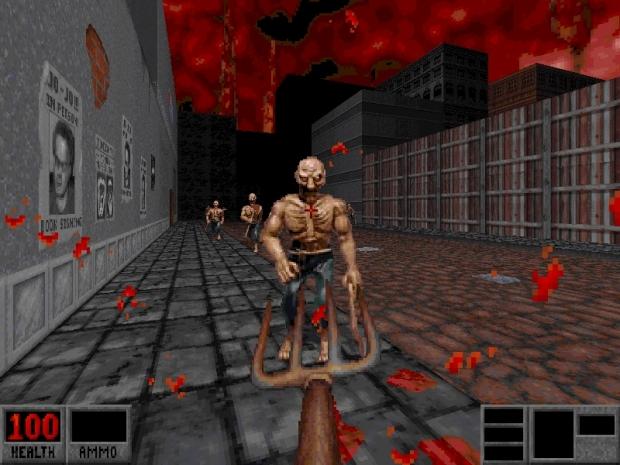 Nightdive Studios has said that it is going to be providing a "better user experience for contemporary atudiences", so expect more of a polish to bring the game up to 2019 standards, versus a full remake. Nightdive will be providing both DirectX and Vulkan API support for the Blood remastered release, with improved modern netcode and Steamworks integration for the modding community.
Blood will be available on both Steam and GOG in a 'One Whole Unit' package that will pack both the game and its expansions.
If you didn't play Blood in the 90s you really missed out on a freaking classic, as it was built on the same 'Build Engine' that powered other 90s classics like Duke Nukem 3D and Shadow Warrior. Blood was developed by Monolith, who at the time went to make the beyond awesome No One Lives Forever (NOLF) and F.E.A.R. which was also super-popular.
The amount of time me and my mates spent playing Blood on LAN was ridiculous... so I'm keen to see what the developer does with the remastered version.
Related Tags