Black Ops 4 gets $30 multiplayer-only option on PC
Activision chases maximum exposure and online multiplayer engagement with a new cheaper Black Ops 4 SKU.

Published Sun, Dec 9 2018 2:39 PM CST
|
Updated Tue, Nov 3 2020 11:50 AM CST
Only play Call of Duty for multiplayer? Activision has just made it easier and cheaper to buy into Black Ops 4 on PC.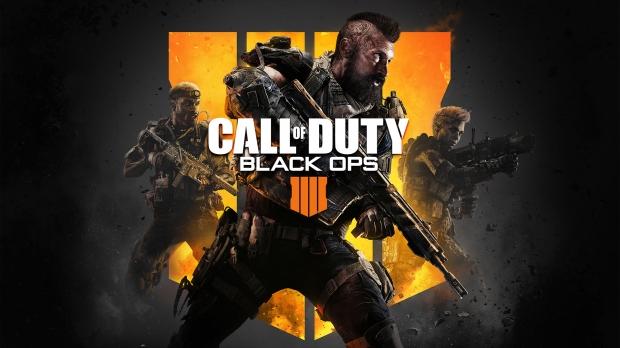 Having already shaved off singleplayer campaign, Black Ops 4 is already pretty lean and sees Activision focusing strongly on engagement monetization through online modes. But Activision wants to incentivize the game's microtransaction-driven multiplayer even farther with a brand new $30 option on PC.
The SKU is called the Black Ops 4 Battle Edition, and cuts out the story-based Zombies mode in favor of full-on multiplayer action. The Battle Edition is currently exclusive to Battle.net (for good reason as consoles have a wider install base) and will go up to $39.99 following January 6. Players can upgrade from the Battle Edition to the full Standard Edition at any time.
Black Ops 4's big new battle royale mode Blackout is the star of the show here, and should be the main reason to buy into the new SKU.
As Activision explains:
"The Black Ops 4 Battle Edition is a great way to bring even more new players into the game and allow them to jump into the incredibly fun Multiplayer and Blackout modes which fans have loved so much since day one."
This is basically Activision trying new things in an effort to lower the barrier of entry to its service games. Once gamers are folded into the live content with proper engagement (new modes, weapons, and maps) Activision is betting they'll eventually spend money on optional microtransactions. Frequently we'll see games go on sale to tap this very strategy, but games don't always get carved up and sold in pieces akin to the Battle Edition.
Now that lootboxes carry a big stigma, publishers have to be more creative and find ways to monetize their games further. It's interesting to see the publisher take some notes from analysts and make the trade-off from lower retail sales for the promise of higher microtransaction returns, but if anyone can afford to take a hit like this, it's Activision with its billions.
Related Tags