Obsidian's new RPG teased with Fallout, BioShock-like ads
Obsidian's new RPG apparently channels the 1950's vintage style of Fallout and BioShock.

Published Thu, Nov 29 2018 3:24 PM CST
|
Updated Tue, Nov 3 2020 11:50 AM CST
Obsidian's new RPG has yet to be announced, but the devs give us a sampling of its unique visual style.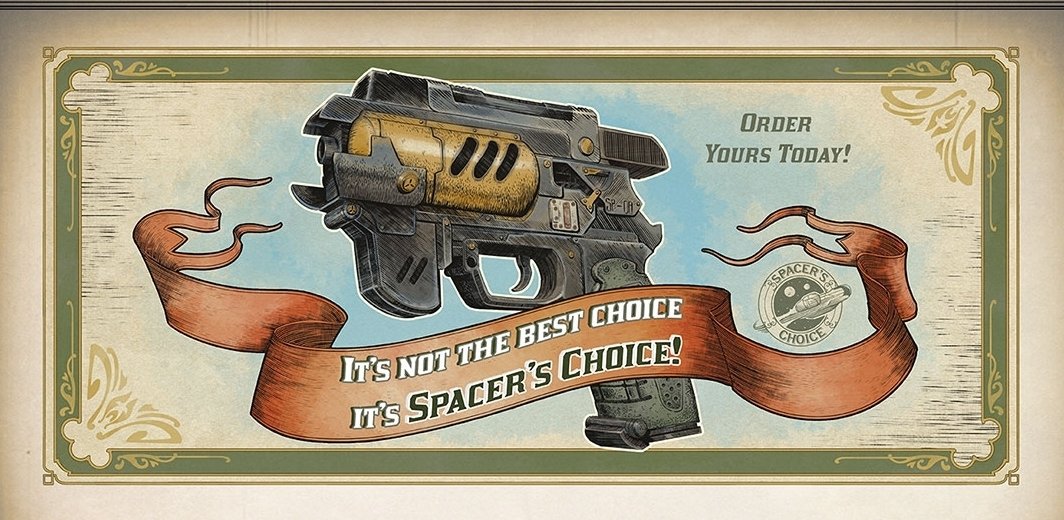 New banners on Obsidian Entertainment's official website offer a small look at its new RPG, namely its artistic flair. Sources told TweakTown in 2017 that the new RPG is based in a new IP, and aims to be Obsidian's answer to Fallout--which is only fitting given Fallout series creator Tim Cain is leading the project.
While these details have yet to be verified, the new fourth-wall breaking advertisements seem to align with our sources' info. The ads channel an older 1950's vintage Fallout- and BioShock-esque style, bringing to mind an age of sci-fi comics, nuclear families, and dreams of flying cars.
Navigating to Obsidian's site delivers pop-up ads for fictional brands that're likely to be in the game: Auntie Cleo's has salves, foods, and something called "anthrocill," all of which are probably consumed in the game. We also have Spacer's Choice, which appears to sell futuristic guns (or at least replicas of guns) that remind me of Flash Gordon mixed with fallout.
We do know Obsidian's new RPG will be built with Unreal Engine 4, and that it'll be published by Take-Two's new Private Division banner.
Before Microsoft bought Obsidian, the then-independent dev signed a deal with Take-Two to publish their game under Private Division, and that deal apparently still stands.
Obsidian's latest RPG will be revealed at The Game Awards 2018 on December 6, 2018 starting at 9PM EST.
Related Tags