Zelda: Breath of the Wild isn't a part of the series' lore
The Legend of Zelda: Breath of the Wild Producer has confirmed that Breath of the Wild is not apart of the Zelda timeline and its lore.

Published Fri, Nov 23 2018 2:00 AM CST
|
Updated Tue, Nov 3 2020 11:50 AM CST
When I first put Zelda: Breath of the Wild into my Nintendo Switch I was immediately shocked at how I was just thrown into this vast world with barely any direction. The game wants you to make your own story and encourages you to do so, this is why Breath of the Wild isn't linked to other Zelda games lore wise.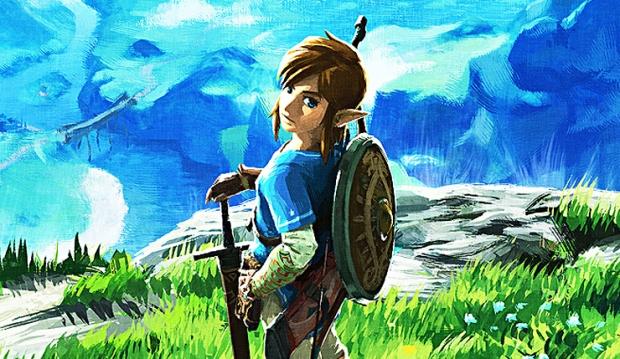 Despite Breath of the Wild adapting aspects and having similarities from previous Zelda titles, when looked at it from a lore standpoint there is no relation. This news was confirmed by the Lead Producer of Breathe of the Wild and long time Producer of the Zelda franchise, Eiji Aonuma. Aonuma said "In books like the recently released The Legend of Zelda Encyclopedia, we revealed where each Zelda game fell on a timeline and how their stories related, but we didn't do that for Breath of the Wild."
Aonuma continues "There is a reason for that. With this game, we saw just how many players were playing in their own way and had those reactions I just mentioned. We realized that people were enjoying imagining the story that emerged from the fragmental imagery we were providing. If we defined a restricted timeline, then there would be a definitive story, and it would eliminate the room for imagination, which wouldn't be as fun." Aonuma further explains that Nintendo noticed that many players were already throughly enjoying the world that they were immersed in, and for this reason "We want players to be able to continue having fun imagining this world even after they are finished with the game, so, this time, we decided that we would avoid making clarifications. I hope that everyone can find their own answer, in their own way."
Personally, while I was sinking an unhealthy amount of hours into Breath of the Wild I quickly realized the point of the game is to create your own path. In a literal sense, this Zelda game is a 'Breath of the Wild' and should be treated as such. Explore on your own time, go where you want to go, fight what you want to fight. Do the story, or just explore the incredibly alive world that Link is ever immersed in. Breath of the Wild is meant to take the players imagination to new limits and connecting lore would limit the breath of that imagination, so I can understand why Nintendo decided to avoid making clarifications regarding the games lore.
Related Tags