New digital-only Xbox reveal likely for E3 2019
Xbox will have 'lots to share' at E3 2019, which probably includes a new digital-only console.

Published Tue, Nov 20 2018 12:23 PM CST
|
Updated Tue, Nov 3 2020 11:50 AM CST
Microsoft should make a big splash at next year's E3 showcase.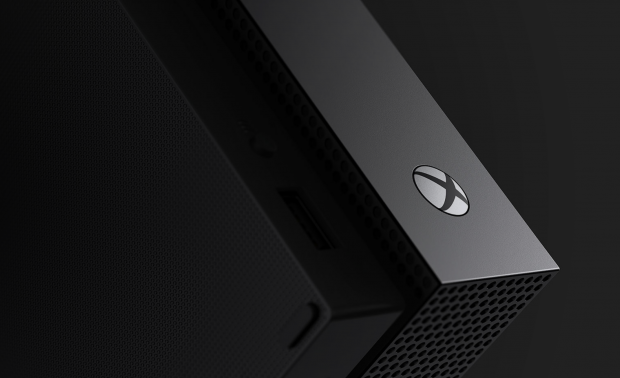 E3 2018 saw a huge influx of news, announcements, and big content showcases for Xbox. Microsoft put a lot of effort into their show, highlighting the future of the brand: we had confirmations of new consoles, a new Halo game, new AA studio acquisitions, the Project xCloud tease, and lots of branding deals. But with Sony dropping out of E3 2019, Microsoft's show could be even bigger.
Following Sony's E3 announcement, Team Green wasted no time hyping up their presence at the show. Xbox's Phil Spencer affirms there's quite a few things up Microsoft's sleeve, possibly including new hardware, games, services, and other updates. "A lot to share with fans at E3 2019. Always a high point of the year to witness the industry's creativity and the energy of the community," Spencer said on Twitter.
I expect to see confirmation and reveal of Microsoft's rumored digital-only Xbox at E3 2019, alongside announcements of new projects from its newly-bought studios. Devs have a nice period to prepare assets and trailers for the big event.
We may see Obsidian's new RPG formally unveiled alongside updates for Halo 6 (aka Halo: Infinite) and maybe even something about Playground Games' new open-world RPG, which is believed to be a new Fable game.
But that won't be the end. Microsoft won't just highlight games and consoles. The company is all about live services and online digital content these days, so expect to see more highlights about GamePass and the streaming Project xCloud service.
And finally we may get a tease of Xbox Scarlett, Microsoft's next-generation Xbox console. It's believed to be a powerhouse that surpasses the Xbox One X and pushes console gaming to new heights, but nothing's been confirmed thus far.
In short, Microsoft's E3 2019 presence will be a total package rather than a sum of its parts. Sony really didn't have many announcements to show at E3 2018 insofar as hardware or services, and focused exclusively on games. That actually works for Sony because of the PS4's massive install base, but Microsoft has to take a different tact. This strategy will continue for E3 2019 and beyond simply because it's Microsoft's niche and how it's managed to keep its foothold in the industry.
Related Tags