Microsoft may not push microtransactions onto new AA studios
Under Microsoft, studios like Ninja Theory and Obsidian may not be forced to make games with live service monetization.

Published Mon, Nov 19 2018 7:21 PM CST
|
Updated Tue, Nov 3 2020 11:50 AM CST
Microsoft's new studio acquisitions are a combination of AA and AAA studios, and this distinction could be a major break from the company's gaming business model.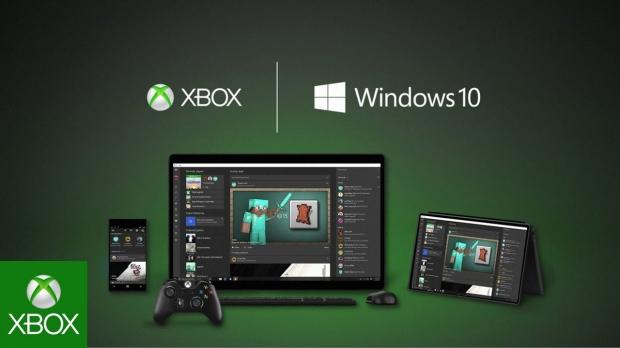 When Microsoft bought studios like Ninja Theory, Obsidian, and inXile, I immediately thought: "how long until microtransactions are pushed?" After all, Microsoft's gaming business is built around engaging a digital playerbase. The company's Xbox LIVE and Game Pass services and subscriptions are lucrative and its first-party games have been infused with live service monetization in some form (microtransactions usually). The game plan is ultimately about keeping players funneled and active into the online ecosystem simply because once they're in, they're more likely to spend and keep spending on content, whether it be games, DLC/microtransactions, or subs.
So any time Microsoft acquires a games-maker I'm always reminded of how it makes its money. This is true for any live service-pushing publisher; Take-Two, EA, Ubisoft, Activision...any time we see acquisitions it's important to remember what models are used. Now it appears the Xbox studios head has made a clear distinction between AA and AAA, which implies that only the latter big-budget projects will be monetized with mTX.
I recently came across a quote from Microsoft Studios exec Mat Booty that gave me hope. Essentially Booty says Microsoft wants to use AA studios to complement bigger projects like Gears of War, Halo, and Forza, to essentially use games made from Obsidian, Ninja Theory, and Compulsion Games as a means of filling in the large first-party holes in between its top-tier AAA titles.
"While the industry is growing across the board, there seems to be fewer teams and studios focused on 'mid-tier' games that sit between triple-A blockbusters on one end and smaller indie games on the other," Booty said at E3 2018.
"Those are some of the kinds of studios that we're interested in partnering with right now, studios with teams that can make quality, crafted games that sit just between mid-tier and triple-A and by becoming part of our Microsoft Studios family, can focus on craft and innovation and accelerate their creative growth."
Since AA games are smaller, higher-quality slices of content, we probably shouldn't expect to see major monetization campaigns designed around them. I originally thought that Obsidian's new IP, which could be a Fallout-esque RPG driven by the original creator of the series, would have microtransactions in some form...but not every AA game needs to be online based.
That's really the main point here: not every AA games needs to be online, so they don't need to be monetized with microtransactions.
Booty's continued words really give me confidence in this assessment:
"We were never focused on the size of a studio or the number of acquisitions. Regardless of size, studios develop unique cultures that fuel their creativity and innovation. For us, it came down to finding the right teams who can not only deliver great games but also fit well with the Microsoft Studios family. We also believe that the diversity of content is valuable. There is value in having studios in different parts of the world as those teams bring unique points of view and unique talents to game development.

"We are fortunate to have a great line-up of long-running triple-A franchises with Halo, Gears of War, Minecraft, Forza, Age of Empires and so on. Adding smaller teams with a focus on characters and stories helps round out the total portfolio."
Of course I could be wrong and Microsoft could push microtransactions into all facets of its games-making business...but I don't think so. I think AA games will be a stopgap between AAA titles and offer nice interesting experiences to keep us held over and fill out the Xbox One library.
Related Tags