NVIDIA has given MSI the great ability of making a bunch of awesome custom GeForce RTX graphics cards, but then MSI just upped the ante with its new GeForce RTX 2070 AERO ITX graphics card... the first ITX-based RTX 2070.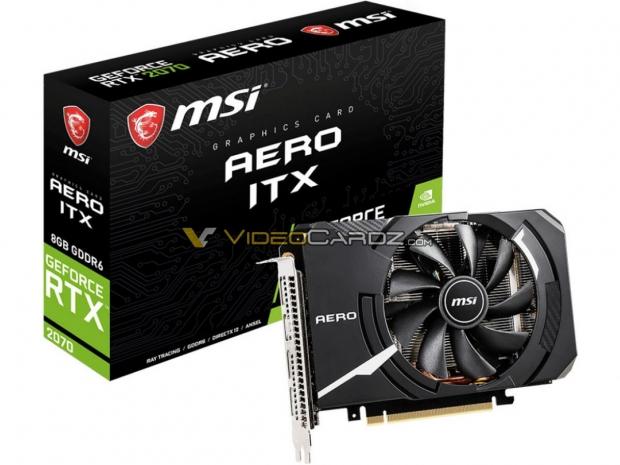 The new MSI GeForce RTX 2070 AERO ITX is the first small form factor ITX-based RTX series graphics card, packing everything Turing has to offer except for the inclusion of VirtualLink connectivity for next-gen VR headsets. Connectivity wise MSI still includes 3 x DP1.4 ports and 1 x HDMI 2.0, less than the other RTX series cards, but then this is the one and only ITX style RTX series card.
MSI doesn't overclock the GeForce RTX 2070 AERO ITX, with a single-fan cooler and 175W TDP. It should run quite warm with stock fan speeds, but I'd like to see the cooling on this card when it's under stressful gaming loads, and/or overclocked.
We don't have the price of the MSI GeForce RTX 2070 AERO ITX graphics card just yet, but it should be priced cheaper than similar full-sized GeForce RTX 2070 graphics cards.