Xbox earns $2.73 billion in Q1'19, hardware sales up 94%
Xbox gaming continues being a consistent earner for Microsoft's digital empire.

Published Wed, Oct 24 2018 6:31 PM CDT
|
Updated Tue, Nov 3 2020 11:50 AM CST
Microsoft kicks off a new fiscal year with strong gaming earnings, but its other segments reign above Xbox.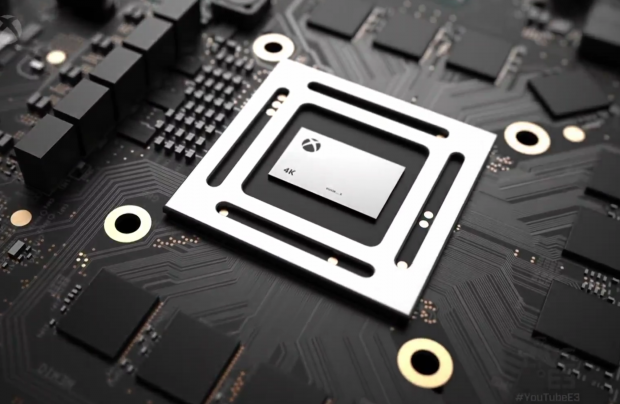 Microsoft today announced its Fiscal Year 2019 earnings for the quarter ending September 30, 2018, proving its wide-reaching Xbox gaming segment is still a versatile and lucrative branch of the tech juggernaut. FY Q1'19 saw total gaming revenue spike by a mighty 44% year-over-year driven by strong hardware and software sales. Xbox subscription services like Xbox LIVE and full game sales grew 36% from FYQ1'18 thanks to third-party titles.
Gaming--which includes full game sales, subscriptions, DLC content, and other game purchases on Xbox and Windows PCs--raked in a combined $2.738 billion during the quarter, up a tremendous 44% YoY from FYQ1'18's $1.896 billion. Microsoft's second quarters are typically the biggest for revenues thanks to the holiday season.
Despite this growth, Xbox gaming made about 25% of the More Personal Computing segment's revenues. This means that Microsoft predictably makes most of this segment's earnings from other areas such as Windows hardware and Windows 10 subscriptions and services.
Gaming also made less than 10% of Microsoft's total $29 billion revenues earned during the quarter.
More personal computing, which houses Xbox hardware, services, software and more, made $10.7 billion during the quarter or roughly 37% of total revenues, representing a hike of 15% over last year.
Active Xbox LIVE users--which may not indicate actual paid subscribers--are up 7.5% year-over-year to 57 million, but didn't budge quarter-over-quarter and remain the same as FY Q4'18's numbers.
Xbox hardware revenue is up a tremendous 94% year-over-year, but Microsoft is quick to put this into perspective. Last year's Q1 was dramatically offset by the Xbox One X's impending release in Q2, which left a huge empty gap of console sales during the quarter. Sales have picked back up resulting in a spike of YoY hardware earnings.
Microsoft stopped reporting exact Xbox hardware sales in a effort to differentiate itself from Sony's long-winning PlayStation 4. Instead, Microsoft now focuses more on a bigger picture scope that sees Xbox transitioning from hardware into a service-based industry that bridges consoles, PCs, and soon mobile devices.
What's disappointing is that exact gaming subscription earnings remain unknown, too. It'd be interesting to see how much the popular Xbox Game Pass subscription has pulled in during the quarter (or since its launch). I also want to know how much cash Microsoft has made via in-game microtransactions and DLC from its first-party titles...and how well its engagement strategies are faring.
Based on these figures, I'd say engagement is quite high and we shouldn't expect any changes any time soon. Armed with Mixer advertisements, Xbox LIVE game sales, microtransactions, subscriptions, and other cross-platform initiatives, Microsoft has a lot of ways to make dollars from digital content.
Related Tags