To ensure maximum reach and earnings, Grinding Gear Games is likely bringing its ever-evolving RPG to PS4.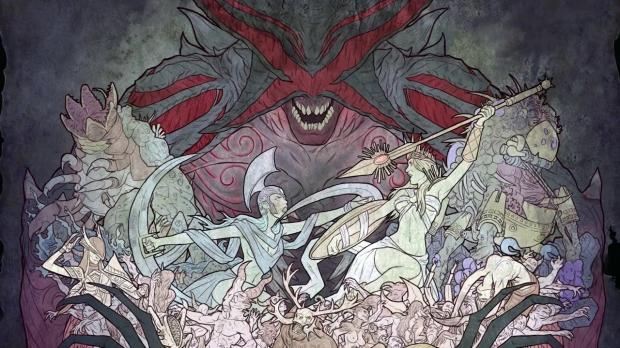 Path of Exile has been rated for the PS4 by the Taiwan Entertainment Software Association, strongly hinting at an impending release on the platform. The ARPG came to Xbox One first with an August 2017 release, and I'd be surprise if it didn't launch on PS4 by year's end.
This isn't the first time the TESA prematurely broke news like this; the ratings board did the same with Hellblade: Senua's Sacrifice on Xbox One earlier this year. The developers have yet to make an official confirmation.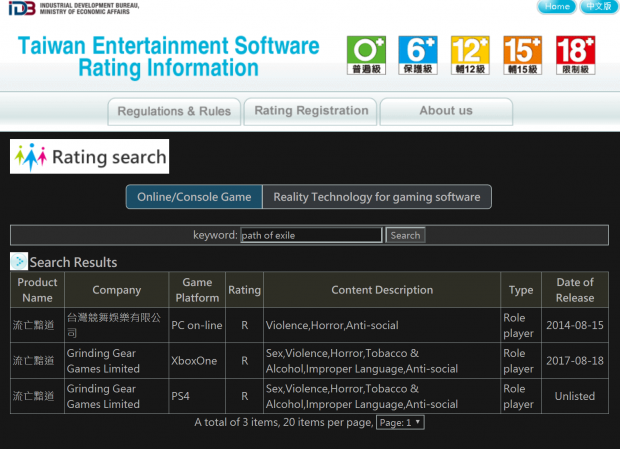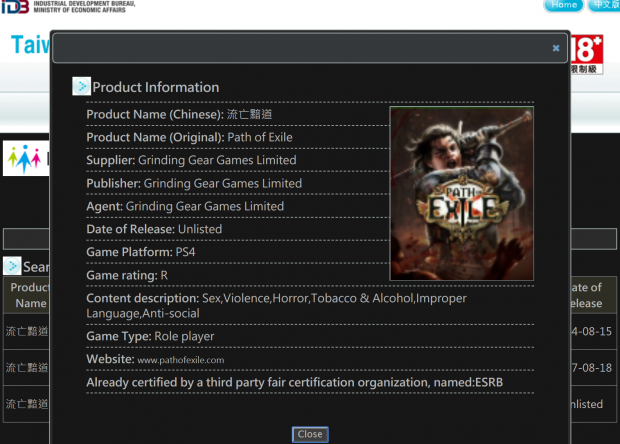 Following Grinding Gear Games' majority acquisition by Tencent, platform exclusivity wasn't ever a possibility. The company aims to expand its reach as far as possible (as evidenced by buying up key devs with strong recurring titles) and pull in as much revenue via live services. Path of Exile is a prime example of such a game and has enjoyed consistent monetization since its launch via optional cosmetic items and content.
Release on Sony's massively popular PlayStation 4 should provide even more earnings--or at the very least strong engagement numbers. Diablo III has proven console gamers are just as eager to experience action RPGs as PC gamers are, and Sony's 82.2 million strong userbase should provide some big metrics for Tencent and Grinding Gear Games.