Red Dead Redemption 2 listed for PC
Red Dead Redemption 2 will probably come to PC sometime in 2019.

Published Fri, Oct 19 2018 4:37 PM CDT
|
Updated Tue, Nov 3 2020 11:50 AM CST
Red Dead Redemption 2 is likely to follow GTA V's staggered platform launch plan, and a new product listing from one of Europe's biggest retailers is a good indicator of a 2019 release.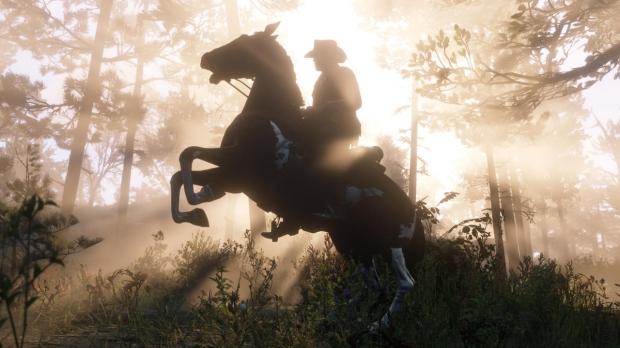 MediaMarkt, the world's second largest electronics retailer, just put up a listing for Red Dead Redemption 2 on PC. This led to a firestorm of hope that Rockstar's huge Western outlaw game would come to PC (which is likely, of course) after console gamers have digested the story and beta tested the Red Dead Online mode.
The listing is likely just a shell placeholder, and has been updated to disallow pre-orders (the original let users pre-order the PC version) and any mention of a placeholder 2019 release has been scrubbed. But one thing doesn't add up. The listing's EAN, or European Article Number, doesn't hit any known products. Maybe Take-Two has yet to register Red Dead Redemption 2 to an EAN, or perhaps the retailer is using a randomly generated number that isn't assigned to any other products.
Besides the more obvious sales plan, there's been other evidence that Red Dead Redemption 2 will come to PC. A Rockstar employee's LinkedIn page mentioned working on RDR2 for "Xbox One, PS4, and PC".
We should expect Red Dead Redemption 2 to arrive on PC at some point. Not only will the game generate more sales from a key market segment (and microtransaction revenues via Red Dead Online), the game itself is a technical marvel that should push today's highest-end PC components to their limits. Expect to see RDR2 make the jump to PC in a few months or a year after launch.
At the same time this staggered launch makes sense. Take-Two makes far and beyond most of its money from consoles via game sales, microtransactions, and other digital content. Red Dead Redemption 2 was built specifically for current-gen systems, and Take-Two made 81% of its FY2018 sales from consoles and 82% of its net revenues from the same platform.
Rockstar's latest cowboy adventure should push these numbers even higher for Take-Two's current fiscal year.
Related Tags