This Zelda song is perfect for Halloween
Get in the spooky spirit with this epic Zelda tune.

Published Wed, Oct 17 2018 4:44 PM CDT
|
Updated Tue, Nov 3 2020 11:50 AM CST
Looking for something to add that haunting sound to your Halloween festivities? Try out this orchestrated Zelda music.
There are few old-school sounds that invoke spooky feelings like The Legend of Zelda's dungeon tune. It's just so...creepy and gloriously maleficent. The tune is like an 8-bit funeral march that promises both adventure and danger, beckoning players through tombs and hallowed mausoleums that house monsters, titanic beasts, and the undead. The NES has a surprising array of eerie melodies that just worm their way into your imagination.
I honestly forgot about this track for a long, long time, and replaying Zelda 1 on the Nintendo Switch's NES library instantly brought back those old childhood feelings of fascinated dread. It's really a perfect Halloween tune. I think most people have heard it at some point and playing it at a gathering or party should call forth those old spectacular memories of yore--or at the very least have people asking what the hell it's from.
There's also an orchestrated version with a ton of extra boom and resonance behind it. Definitely check them both out.
Oh, and in case you need even more retro Halloween music, be sure to give Friday the 13th's cabin music a play or two. It's just as--if not more--creepy as Zelda's dungeon riff. If you have any spooktacular NES songs be sure to share them in the comments below!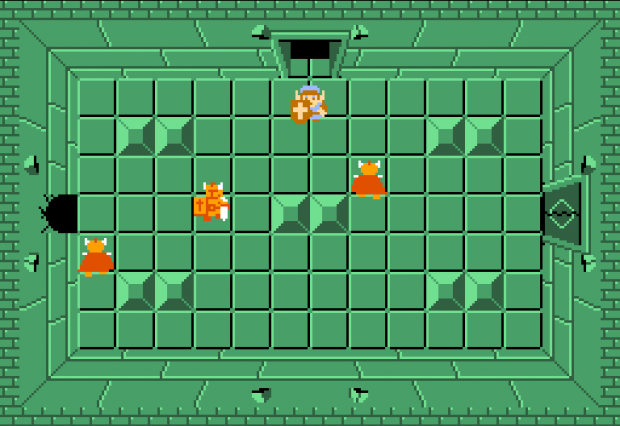 Related Tags