No Man's Sky VR? Hello Games wants to know if you want it
Yes, we definitely want it. Do it!

Published Tue, Oct 16 2018 4:27 PM CDT
|
Updated Tue, Nov 3 2020 11:50 AM CST
Hello Games is apparently pondering the idea of No Man's Sky VR and a prototype could already be in development.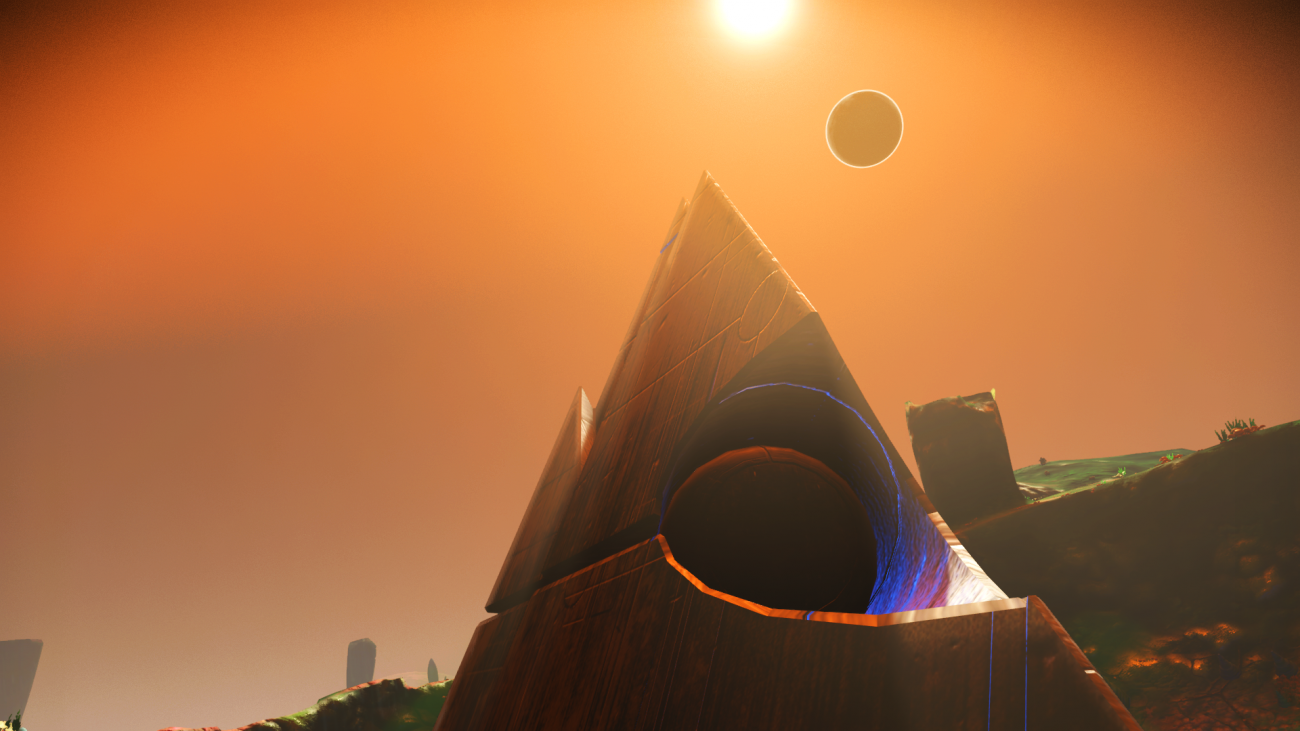 When I first played No Man's Sky in 2016 I thought two things: I want this in VR now, and this game isn't what I thought it'd be. As a game centered on being lost and a deep sense of cosmic loneliness rather than action-packed drama, No Man's Sky really hit a unique vein with gamers. Sure it had its moments of utter frustration and inane, boring exploration, but that's changed over two years thanks to Hello Games' steady updates.
No Man's Sky Next breathed new life into the game and sparked new interest in the community. Tons of new things were added and overhauled (some annoyingly so) and wayfarers came soaring back to explore the cosmos again. But there's one thing that could push these boundaries even further, VR support, and Hello Games wants to know if you want it. The short answer is that yes we definitely want it.
A new No Man's Sky user survey lists VR support as an answer to the question "which of these features would you like to see most?" I'm sure Hello Games has thought about VR implementation for quite some time and now the hardware is becoming more mainstream thanks to the Oculus Go and Quest mobile headsets.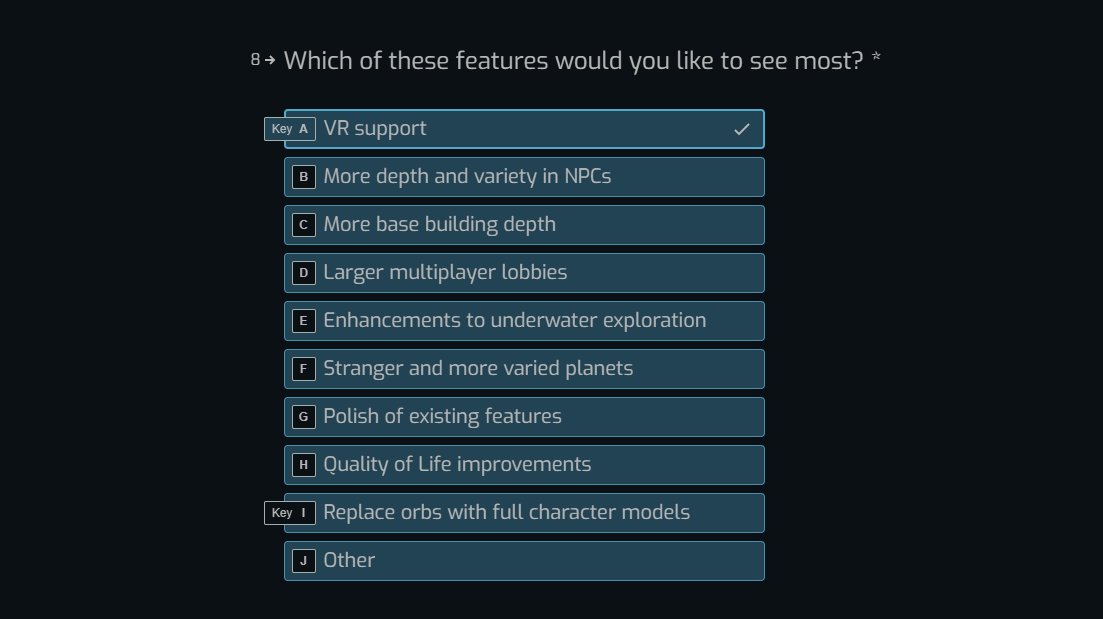 The only question is where No Man's Sky will arrive. Obviously PC-powered VR headsets like the HTC Vive and Oculus Rift are the best bet, but I think we could see No Man's Sky VR arrive as a timed PlayStation VR exclusive. Remember that Hello Games teamed up with Sony to distribute No Man's Sky on PS4.
Nothing has been confirmed so far and these user surveys don't always translate to actual new content or features. But it's still exciting to see Hello Games ask the question!
Related Tags