UPDATE: Rockstar and Dan Houser have delivered a statement to Kotaku on the 100-hour work week, saying that no one at the studio was forced to work this arduous schedule.
"There seems to be some confusion arising from my interview with Harold Goldberg. The point I was trying to make in the article was related to how the narrative and dialogue in the game was crafted, which was mostly what we talked about, not about the different processes of the wider team. After working on the game for seven years, the senior writing team, which consists of four people, Mike Unsworth, Rupert Humphries, Lazlow and myself, had, as we always do, three weeks of intense work when we wrapped everything up. Three weeks, not years. We have all worked together for at least 12 years now, and feel we need this to get everything finished. After so many years of getting things organized and ready on this project, we needed this to check and finalize everything.

"More importantly, we obviously don't expect anyone else to work this way. Across the whole company, we have some senior people who work very hard purely because they're passionate about a project, or their particular work, and we believe that passion shows in the games we release. But that additional effort is a choice, and we don't ask or expect anyone to work anything like this. Lots of other senior people work in an entirely different way and are just as productive - I'm just not one of them! No one, senior or junior, is ever forced to work hard. I believe we go to great lengths to run a business that cares about its people, and to make the company a great place for them to work."
The devs at Rockstar Games crunched intensely to ensure Red Dead Redemption 2 met its release date and lived up to the studio's open-world pedigree.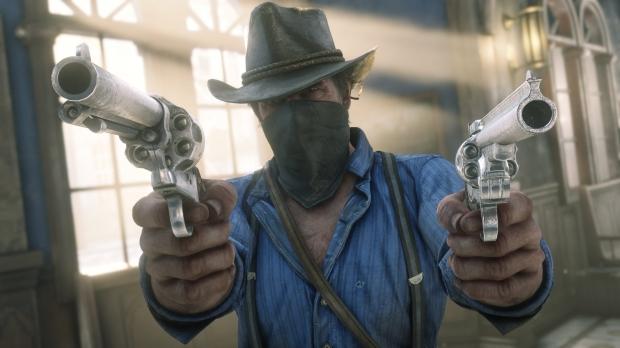 Rockstar titles aren't just games, they're experiences that push--and sometimes even redefine--the medium. Its most ambitious project to date, the renegade Western Red Dead Redemption 2, is no different. The team has spend years crafting the richly detailed 1899 frontier American landscape, peppering in incredible dynamism and interactivity into an action-packed world. Rockstar also jam-packed as much content as possible in the game and aimed to crank everything from NPC dialog to missions and realism up to 11.
But as it normally does in the games industry, all of this dedication took a serious toll on the studio, and the team worked intense periods of crunch than once during RDR2's development. "We were working 100-hour weeks," Rockstar boss Dan Houser told Vulture. Houser went on to say this led to hundreds of thousands of animations and dialog sequences.
Read more: Red Dead Redemption 2 chronicles the fall of outlaws
Multiple delays likely forced more pressure on Rockstar as the game's scope expanded. Red Dead Redemption 2 was built from the ground up for the Xbox One X and PlayStation 4 Pro generation of systems, and console optimization probably kept getting more and more complicated as the team added more content to the game itself.
The result this ruthless crunch, Houser said, is a "seamless, natural-feeling experience in a world that appears real, an interactive homage to the American rural experience. A vast four-dimensional mosaic in which the fourth dimension is time, in which the world unfolds around you, dependent on what you do."
Even after Red Dead Redemption 2 is shipped, development won't simply end. If GTA Online is any indication the game's Red Dead Online mode will carry the game for years to come with new additive multiplayer content.
The article itself has sparked lots of talk among games industry developers. Many are sharing their own stories of crunch on Twitter and often say shipping a huge product is simply not worth the human cost. Rockstar devs are notoriously secretive and rarely speak out on the subject, but devs from companies like CD Projekt RED, who spent years upon years making The Witcher 3, say this crunch culture is beyond stressful and wreaks havoc on their lives.
Red Dead Redemption 2 launches on October 26, 2018 on PS4 and Xbox One.