AMD has been rumored to be preparing a refresh of Polaris 20 and it has many names in the rumor mill, but now there's another leak and another purported name, this time the Polaris refresh has turned up as the Radeon RX 590.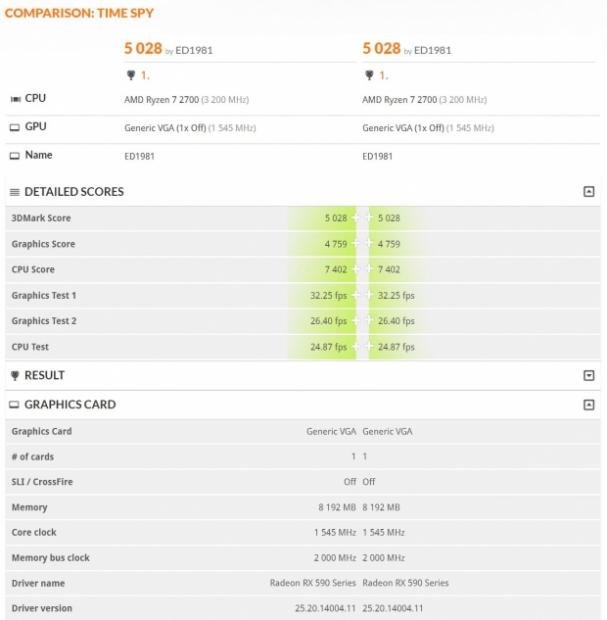 VideoCardz reports from TUM APISAK noticing the Radeon RX 590 used on the 3DMark database, with the site reporting that the RX 590 would be the same Polaris 20 GPU that was made on the 14nm node for the Radeon RX 580, but on the new 12nm node. The shift to the smaller 12nm node would provide AMD with headroom to overclock the GPU and improve power efficiency.
The new listing on 3DMark has the Radeon RX 590 sporting a GPU clock of 1545MHz, which is 205MHz higher than the boost GPU clock on the Radeon RX 580.
There's no ETA on when to expect the Radeon RX 590 if it even is real, but leading into the holidays a quick refresh of the Radeon RX 580 could be a required move for AMD given that NVIDIA is launching not just one, but three Turing-based GeForce RTX graphics cards with the impending launch of the GeForce RTX 2070. AMD heads into the holidays with... well, nothing. RX 590 could be a nice little spring back to step heading into 2019.