Amnesia developer wants their franchise on the Switch
Maybe we need a touch more horror in the blissful world of portable gaming on the Nintendo Switch.

Published Thu, Oct 11 2018 4:00 AM CDT
|
Updated Tue, Nov 3 2020 11:50 AM CST
Remember Amnesia? (see what I did there), puns now truly aside for the moment as Frictional Games, the developers of the survival horror game want to bring their titles to the Nintendo Switch.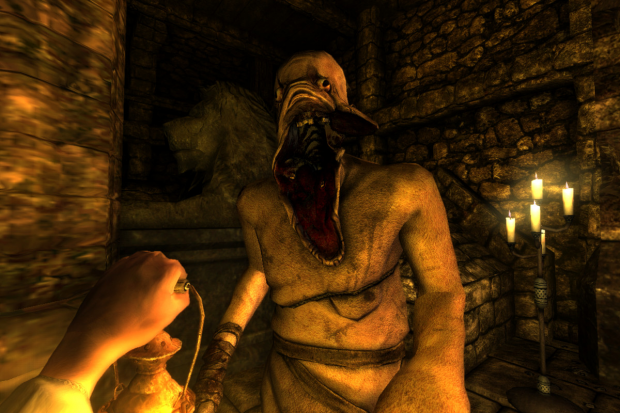 Creative Director for Frictional Games, Thomas Grip has said to GameSpot that the development studio is really "hoping" to debut the series to Nintendo's hand-held console. The developers are currently "looking into it" and that Grip himself "would love to do Switch content. I grew up with Nintendo being the big platform, so it's like, 'Wow, we're actually doing video games for real now if we can get it on Nintendo!'
Grip believes that Nintendo Switch is absolutely perfect for Amnesia, "it would just be cool to get it on a handheld as well, because I think that should work for Amnesia and other games as well. We're looking into it and seeing what can be done. We're hoping--if everything goes as we hope--we hope we'll have it [on Switch]." Amnesia: The Dark Descent was first released on PC in 2010, the sequel top the title, A Machine for Pigs was later released in 2016. I will be sure to update you with any information regarding the release of Amnesia on the Nintendo Switch.
Related Tags