Super Smash Bros. Ultimate leak: Ken is actually confirmed?
Is Ken actually confirmed? You decide.

Published Thu, Oct 11 2018 1:00 AM CDT
|
Updated Tue, Nov 3 2020 11:50 AM CST
Just two months out now from the release of Super Smash Bros. Ultimate for the Nintendo Switch and the "leaks" are still coming. This Ken "leak" may be a little different though... It may actually be real.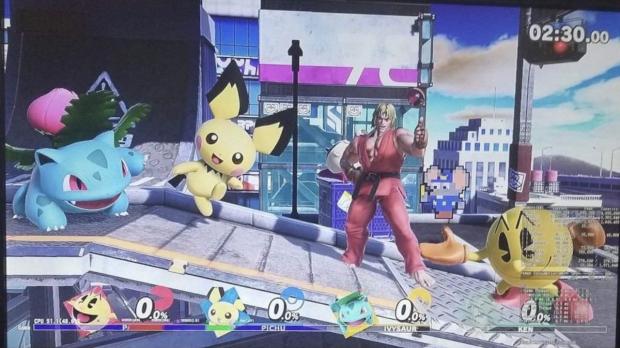 Most Smash fans that are following the hype of Ultimate have been subjected to a plastering of fake leaks for the unreleased game. Many fans of the series have comprised different forms of fake media masked as "leaks" for unreleased characters, purely to create stir amongst the community. As I have said before in my Super Smash Bros. Ultimate "leaks" articles, there has only been a few sources from which these "leaks" has been accurate or at least around the mark, you can catch up on those ones here and here.
Moving onto the above image, lets take a look at what we got. It appears that we can see Ken standing next to Pac-Man, Pichu and Ivysaur on the Splatoon stage. Is this image real? Well, it looks pretty damn good if you ask me. Details wise, we can see that each of the characters are taunting and while rather Ken is giving us a solid thumbs up I can't help but to notice his foot. Half of it is missing. If this leak was fake then the creator that built Ken's model from the ground up wouldn't leave out this detail. In the image you can also spot each of the characters shadows and they are very accurate to how each of the characters are standing.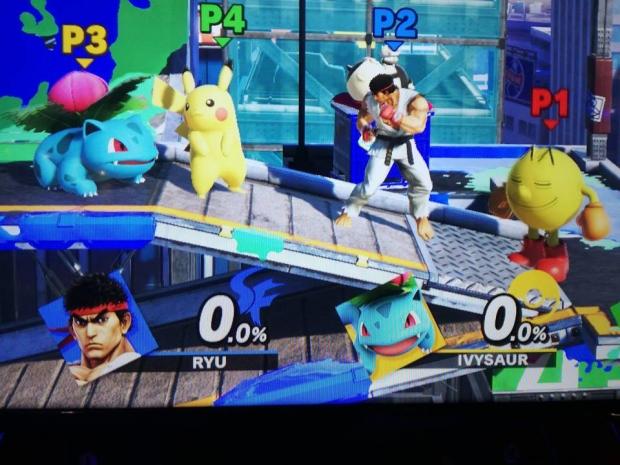 Covering Pac-Man and most of the character icons at the bottom of the screen appears to be a debugging software overlay, which suggests that if this image is real it has been taken from a development testing unit. In my personal opinion, I believe this time round we have actually come across a leak and this image is real. I have been reading through the Super Smash Bros. sub reddit and most people are saying that they believe Ken is confirmed due to graphic designers amongst the Smash community not being able to find a conclusive error in the model/image. Of course this still isn't enough to officially confirm Ken for Smash Ultimate, but its enough for me to say that there is more than likely chance that Ken will be an echo fighter of Ryu. Super Smash Bros. Ultimate will release on December 7th exclusively for the Nintendo Switch. (The above image has been created for reference to the leaked one.)
Related Tags