Cyberpunk 2077 may get online multiplayer
CD Projekt RED teams up with online multiplayer experts for Cyberpunk 2077.

Published Mon, Oct 8 2018 7:21 PM CDT
|
Updated Tue, Nov 3 2020 11:50 AM CST
CD Projekt RED's massively ambitious new FPS Cyberpunk 2077 may get online multiplayer added in the future.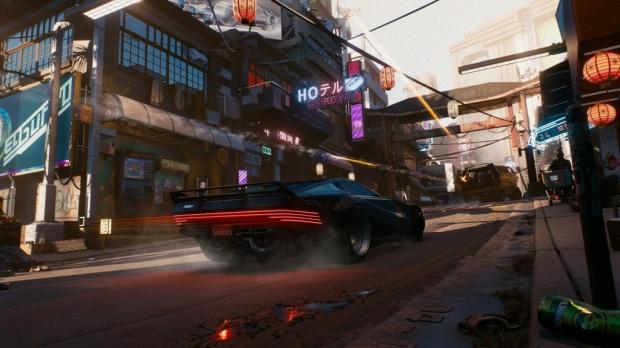 We've long suspected Cyberpunk 2077 would have some sort of online component. After all, the Polish government granted CDPR $7 million to help create things like "seamless multiplayer" in the sci-fi game. Now the studio announces they've teamed up the online game experts at Digital Scapes.
This isn't uncommon in the games industry. Big-name studios often collaborate with outside teams to help bring their visions to life, especially incredibly dynamic and massive open worlds like Cyberpunk 2077. Digital Scapes specializes in a number of fields and has a lot to offer CDPR, especially multiplayer gameplay programming and cloud services management, both of which the Polish devs may not be familiar with on such a grand scale as Cyberpunk demands.
Coupled with the aforementioned grant, this partnership strongly hints Cyberpunk 2077 could have some sort of online interactive mode. We're guessing it'd be more co-op based with special missions and the like, or perhaps even PvP style. Remember that CD Projekt RED has spent countless years making the game and adding an online component would ensure a longer tail for sales and possible DLC releases.
Night City is a huge living, breathing city with dynamic AI and unique encounters. It's possible this sci-fi metropolis could be the foundation for an online mode similar to Los Santos in GTA Online. CDPR has said that Cyberpunk 2077 will be singleplayer-focused, but some optional online mode could continually breathe new life into the game over time.
The studio says it will work alongside Digital Scapes to "create and optimizing technological solutions."
Cyberpunk 2077 is expected to release by 2021 on Xbox One, PS4 and PC.
Here's more info about Digital Scapes:
Founded by industry veterans hailing from BioWare, Radical Entertainment and Relic, Digital Scapes is an ambitious video game development studio specialising in AAA multiplayer console and PC game development, development tool creation, asset production, and cloud computing.

Video Game Console and PC game development

Multiplayer gameplay programming

Combat and mission design

Animation

Production tools and pipelines

Cloud services

Analytics and R&D
Related Tags