Free Absolver expansion released 'Downfall' packs content
Slocap has released a brand new free DLC for Absolver, introducing Absolver: Downfall and his massive package of content.

Published Wed, Sep 26 2018 4:00 AM CDT
|
Updated Tue, Nov 3 2020 11:50 AM CST
Slocap and Devolver Digital, the developer and publisher respectively have released a brand new free DLC for their online melee brawler, Absolver. The expansion is titled Absolver: Downfall and will be completely free to anyone that already owns a copy of the original Absolver.
The DLC will be packing a punch with the amount of content it will be bringing players. A new mode has been added and it has been titled 'Downfall PVE mode' and will be "available in the Combat Trials menu to all players that reached the Absolver rank." Players can choose between a solo experience or online cooperative play, the mission is "collecting Gleam from Prospects infected by Arcell." This will then result in players having the option to "unlock new items in the Essence Shop, as well as the Faejin Combat Style."
The new DLC also adds a new combat style titled, the Faejin Combat Style. This new combat style has been "inspired by Bruce Lee's Jeet Kune Do" and combines both defensive techniques and offensive techniques to produce powerful fluid strikes. "The new approach is a complex style for experienced Absolvers, featuring different defensive abilities that depend on both input and stances. Faejin has 26 attacks for bare hands and wargloves, alongside 15 sword attacks." The Absolver: Downfall DLC is currently live, jump into the action and test your luck.
For further information regarding 'Downfall', visit the official Absolver website post regarding the DLC and patch notes here.
New Content
Downfall PVE mode
Battle deep in the mines of Adal as a solo warrior or in online cooperative play, collecting Gleam from Prospects infected by Arcell, an Etheran bent on breaking the Fold's containment.. The more Gleam you capture, the more powerful you become in your struggle to defeat the Corrupted, and even Arcell himself. Each run through the Mines and Temples is a unique path through a variety of challenges and situations, facing upgraded enemies, and three epic boss fights.
This mode is available in the Combat Trials menu to all players that reached the Absolver rank. Collecting Gleam in Downfall runs will allow you to unlock new items in the Essence Shop, as well as the Faejin Combat Style.
Faejin Combat Style
Inspired by Bruce Lee's Jeet Kune Do, the Faejin Combat Style blends defense and offense with percussive strikes and fluid power. The new approach is a complex style for experienced Absolvers, featuring different defensive abilities that depend on both input and stances. Faejin has 26 attacks for bare hands and wargloves, alongside 15 sword attacks.
This Combat Style will be unlockable in Downfall PVE mode.
New Powers
Sharp Impact - Bare-hands deal cut damage during 20s

Unbreakable - A protective barrier coats your body during 5s. Protection level is increased, and enemy attacks don't stun or interrupt your own attacks. All weapons hitting the barrier break on impact

Snatcher - A short burst of Tension released from the Shards stuns briefly and disarms your opponent, pulling their weapon towards you

Shadow Avoid - Enter in resonance with your Tension Shards and avoid all incoming attacks for a short duration. Enemies hitting your Shadow will be slowed down for 2s

You'll be able to buy these new powers in the Essence Shop once your Gleam Level is high enough.
Schools
Absolvers who have reached the Disciple rank in a school (or who are Mentors of their own) can participate in School Challenges, by equipping all their School Content before heading to 1v1 Combat Trials. All wins representing one's school count in the School challenges, with individual and collective performances of the schools bringing rewards every three weeks, at the end of the season.
For the occasion, the overall UI of the School system was revisited and we hope you'll like it!
New Gear
Here are the names of the new sets you'll be able to purchase from the Essence Shop.
Sets
Karshi Leader

Tear Tyrant

Tear Commander

Forest Healer

Adalian Carpenter

Essence Prospector

Guide Scholar

Guide Witness
Weapons
Tear Tyrant Sword

Witness Sword

Scholar Sword

Arcell's Sword

Carpenter Wargloves

Prospector Wargloves

Gleam Crystal Wargloves
Our Mask Design Contest Winner, Ripan Assassin Mask will be available in this patch too :)
New Emotes and Intros
Emotes
Confused

Mia Dance

Make it rain

Rock

Paper

Scissors
Intros
Backstrike

Warmup

Leghold

Duelstart
AI rework
All AIs in game have been reworked, so the changes detailed below will also impact the original NPCs and Bosses in the World!
Non exhaustive list of changes:
AIs fighting behaviours have been improved

AIs can now use Powers, they can also use Stagger and Faejin combat styles

AIs' movements outside of combat have been improved: they can now use drop-downs and won't try to attack players above them anymore
Misc
New loading screen!

Reward Screens have been updated in both 1v1 and 3v3

AIs' health gauge color feedback its difficulty

Players can now toggle "Switch target on attack" in gameplay options.

Resilience mechanic has been added. Player will not be interrupted by an attack if his Resilience Level is superior or equal to the attack power level.

Attack power level is displayed in the attack details panel.

New ways to earn fragments :

Dropped by AIs in the open world

Earnt in rift coins & disks
Debug
Combat
Revive has been reworked and the issue below shouldn't appear anymore:

Reviving player should not become stuck if the revived or reviving player disconnects or is interrupted by hit.

A bug where you could skip a part of the Absorb to attack faster was fixed

Advantage frames had an overall debug to improve consistency

Guarding should be more reactive to player's inputs

We also worked on the parried animation to improve the visual feedback indicating the timing when the player can launch an attack after

Quadrants overall usability has been improved: we put a lot of efforts into making the changing quadrant feature more intuitive and reliable

A lot of involuntary quadrant changes have been fixed, for example when the player was hit by an enemy, or when the player was not moving while the enemy moved around him

Character's position is less misleading in specific situations

Front-left stance is now forced on all situations when changing target (except when you're attacking or using a special ability at the same time)

Fixed various issues with stamina

Fixed the bug where the stamina could get stuck at 0

Fixed the bug where the stamina bonus could be gotten before spending stamina

Avoid: There are two states with the Avoid Special Ability

When avoiding at the right timing, and a "Ghost" of yourself appear, you made a successful avoid, have a Stamina refill and your opponent cannot goldlink

When avoiding at the wrong timing, it can happen that you still don't get hit by the attack but if the ghost isn't here, the special ability is not considered as successful, no stamina refill happen and your opponent can goldlink

Weapons: When dropping your weapon during a fall, the weapon won't stay floating in the air anymore. It will either fall on the ground, or go back to the last "walking position" of the player if the ground is too far away

Parry: Feint into parry bug has been fixed. When feinting and quickly parrying, the parry was sometimes made in the wrong direction.

Shards: Shards sometimes not refilling when sheathing weapon bug is now fixed.
Other
Overall navigation in the map improved: no more assets missing lights, better collisions

Character illumination is now better managed, visibility is thus improved in low luminosity areas (like the night 1v1 maps)

Improved overall stability for both the World and Combat Trials (crashes on some specific PC configurations, infinite loading screens)

Text typos were fixed

The character won't be changing skin color randomly anymore

Remapping menu

Fixed a bug where the player couldn't access the Social Wheel after changing its input

Players can now switch the bindings to both Analog Sticks on controller

Fixed a bug where the Wargloves wouldn't be displayed correctly in the Essence menu
Combat & Balancing
The major balancing changes made are the following:
Powers:
Earthquake: Buildup increased from 12 to 15 frames

Shockwave: Stamina bonus removed
Heal:
Effect last 10s instead of 15s

Damage dealt to HP conversion coefficient decreased from 0.75 to 0.3

Instant 50 health points and 10 HP/s regeneration have been replaced by 100 "ghost" health points.
Shield:
Buildup decreased from 29 to 22 frames

Recovery decreased from 10 to 8 frames

Add 1 level of Resilience

Blunt & cut protection decreased from 40 to 30

Duration decreased from 20s to 12s
Silence:
Buildup decreased from 32 to 20 frames

Recovery decreased from 10 to 8 frames

Affect the target and its surroundings

Exhaust: Exhausted character has almost no stamina refill during 4s
Combat styles:
Forsaken: Parried duration decreased from 16 to 14 frames
Kahlt:
Absorb active window duration: 6 to 5 frames

Increase recovery: 4 to 6 frames

Absorb successful add 1 level of Resilience during 1.5s

Windfall: Avoided minimum duration is 14 frames for all avoids (side, duck, jump)
Stagger:
Increase adv. on hit of Stagger Front (+1)

Stagger Back doesn't avoid thrust attacks anymore
Attacks:
Parry & strike: Parry only high/mid attack

Avoid active window of avoiding attacks is more consistent and shorter
Frame datas
Adv. on hit (and on guard) increased

+1: Knife Hand Strike, Light Thrust, Ram Thrust

Adv. on hit (and on guard) decreased

-2: Pulmonary Palm, Ankle Stamp, Parry Shove

-1: Straight Punch, Back Fist, Pushed Elbow, Roll Back Fist, Pushed Back Kick, Rising Slash, Pommel Bash, Back Thrust, Curled Up Uppercut, Body Blow, Tetsuzanko, Liver Knee, Crouching Elbow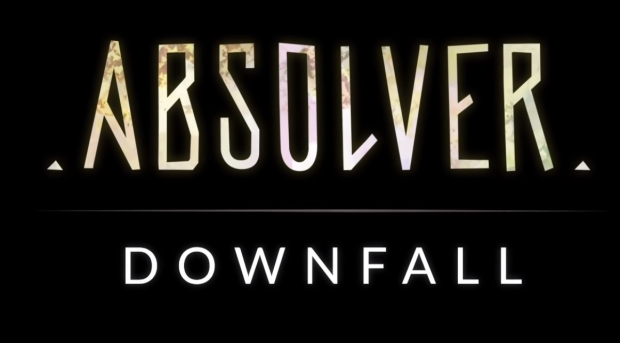 Related Tags