Telltale Games shuts down, future games likely cancelled
Telltale is yet another casualty of the harsh games industry.

Published Sep 21, 2018 5:58 PM CDT
|
Updated Tue, Nov 3 2020 11:50 AM CST
Telltale Games is closing down following disappointing sales of its most recent games--as well as a failed internal shake-up.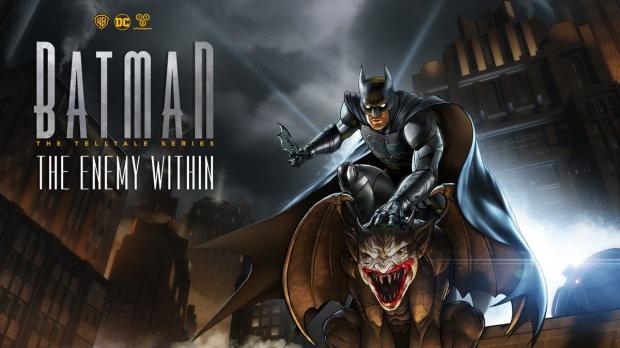 Back in November 2017, Telltale Games announced a new vision: cut its total workforce by 25% so it could become more lean and concentrate on "fewer, better games." This plan didn't work. Today Telltale confirmed that it will be shutting down and all but 25 of its 250 employees will stay aboard as a skeleton crew to keep specific obligations met.
Sources tell Forbes games writer Joe Parlock that every single game was a financial failure besides The Walking Dead's first season. The studio just didn't hit the sales figures it needed and "ran out of time." This means upcoming games like its Stranger Things and The Wolf Among Us 2 are likely cancelled.
Sources tell US Gamer that employees hit by the layoff won't receive severance pay.
The company put out a statement which reads:
Today Telltale Games made the difficult decision to begin a majority studio closure following a year marked by insurmountable challenges. A majority of the company's employees were dismissed earlier this morning, with a small group of 25 employees staying on to fulfill the company's obligations to its board and partners.

"It's been an incredibly difficult year for Telltale as we worked to set the company on a new course. Unfortunately, we ran out of time to get there," said company CEO Pete Hawley.

"We released some of our best content this year and received a tremendous amount of positive feedback, but ultimately, that did not translate to sales. With a heavy heart, we watch our friends leave today to spread our brand of storytelling across the games industry."
And Telltale co-founder Kevin Bruner had this to say about the studio's closure:
"Today, I'm mostly saddened for the people who are losing their jobs at a studio they love. And I'm also saddened at the loss of a studio that green-lit crazy ideas that no one else would consider."
"I'm comforted a bit knowing there are now so many new talented people and studios creating games in the evolving narrative genre. While I look forward to those games and new developments, and continuing to contribute, I will always find "A Telltale Game" to have been a unique offering."
Sadly, this isn't anything new for the games industry. This news follows the recent closure of Capcom Vancouver, which developed the Dead Rising series of games. And we could even see more closures throughout the year...but we're hoping for the best.
Related Tags