Soulcalibur VI trailer reveals Raphael, Prelude to Madness
The Prelude to Madness has arrived, everyone welcome Raphael back to the podium!

Published Fri, Sep 21 2018 4:00 AM CDT
|
Updated Tue, Nov 3 2020 11:50 AM CST
Bandai Namco has revealed yet another character for their upcoming Soulcalibur VI. The classiness of this character knows no bounds, most Soulcalibur fans would be able to recognize who I'm talking about almost immediately, yes that's right, a character trailer for Raphael has been released.
For those that don't know who Raphael is, the character has been apart of the SoulCalibur series since the second installment. Raphael's choice of weaponry is a rapier and he is unparalleled in terms of skill. Raphael is "rigorously trained in the art of swordsmanship" and used his ability of the sword to defend his family while the French society was torn by political battles and war.
Raphael's luck only lasted for so long though, "his cold and ambivalent nature gained him many enemies. When the France's political balance shifted during the Evil Seed event, his family handed him over to his enemies to save themselves. Raphael eventually escaped to the slums where he was saved by a young girl by the name of Amy." If you aren't caught up on the news surrounding SoulCalibur VI, character trailers have been released for the following characters: Maxi, Siegfried, Taki, Tira and Cervantes.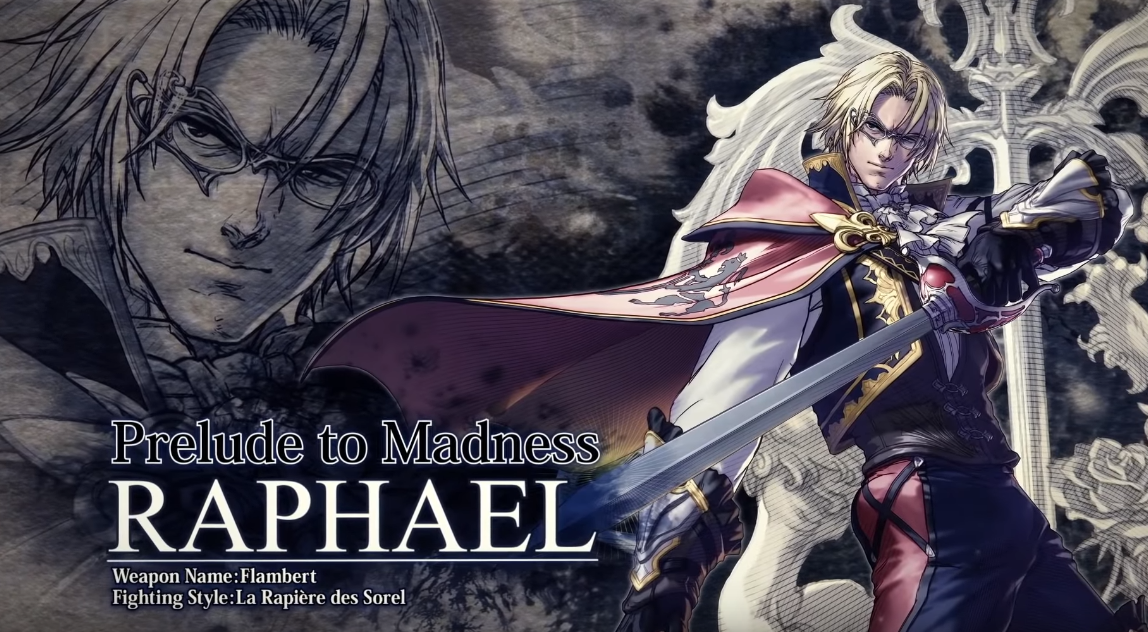 Related Tags