NVIDIA's new GeForce RTX series graphics cards are finally here and it did NOT take overclockers very long to get into them and start pushing the new Turing GPU and super-fast GDDR6 memory technology to their (current) limits. I'm sure we'll see more records broken as time goes on, and as more custom cards with custom PCBs and power delivery systems arrive.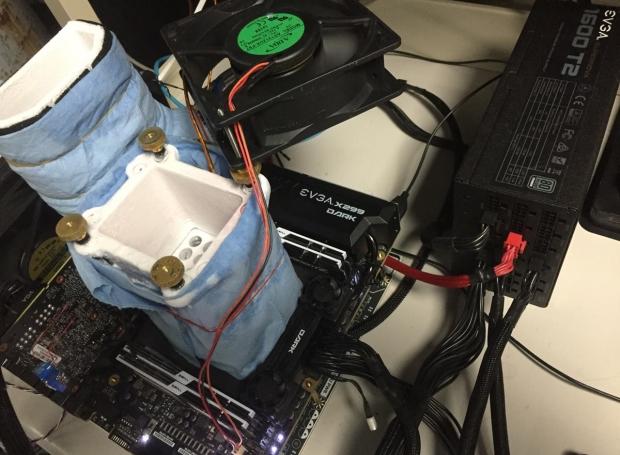 Legendary overclocker KINGPIN has used the new GeForce RTX 2080 Ti Founders Edition with EVGA's Precision X1 overclocking software and pushed the cards to limits that I thought we wouldn't be at for a while. The new Turing TU102 GPU was pushed up to 2415MHz (I could only do 2100MHz on stock cooling) while the 11GB of GDDR6 was ramped up from its already fast stock clocks of 14Gbps up to 17Gbps (I could reach 15-16Gbps stable, depending on the bench). All of this was done with LN2 cooling, so the Turing GPU and GDDR6 is being kept as cool as humanly possible.
KINGPIN volt modded the card himself, passing the voltage limits that NVIDIA put in place, so that he could overclock the hell out of the RTX 2080 Ti. Using LN2, KINGPIN was able to take the #1 spots in all 3DMark benchmarks: TimeSpy Extreme, TimeSpy, FireStrike Ultra, FireStrike Extreme, and FireStrike. The system packed an Intel Core i9-7980XE processor cooled with LN2 and overclocked to 5.5GHz on all 18C/36T, an EVGA X299 Dark motherboard, and 32GB of G.SKILL Trident Z DDR4-3800 RAM.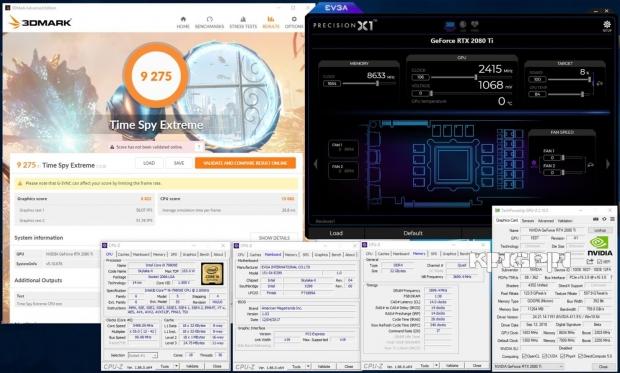 TimeSpy Extreme.
TimeSpy.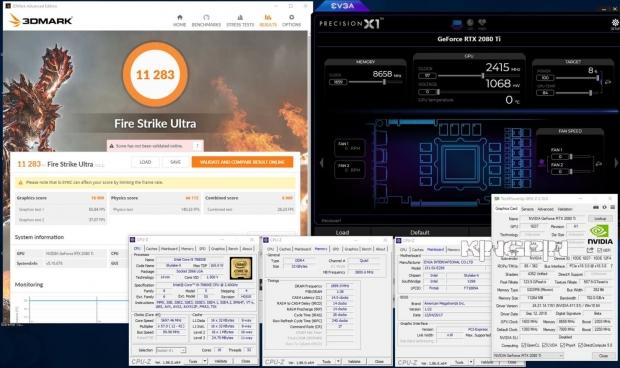 FireStrike Ultra.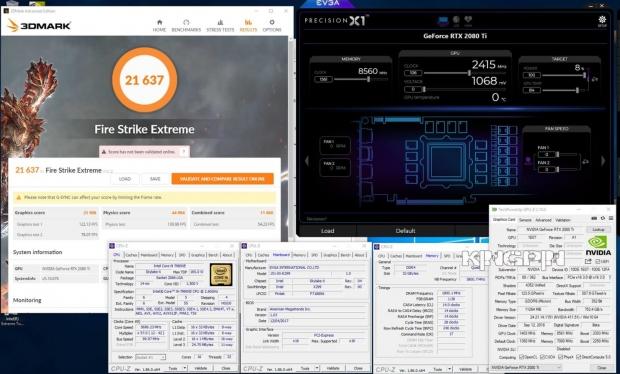 FireStrike Extreme.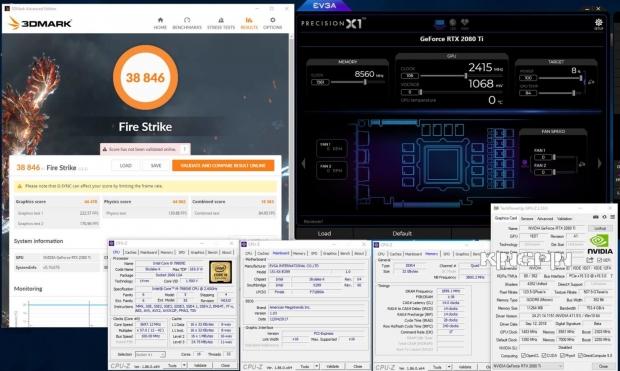 FireStrike.