How Blackout's zombies might work
Zombies are a real ever-present threat in Blackout, and Treyarch seems to have found a unique way to use them.

Published Thu, Sep 6 2018 5:31 PM CDT
|
Updated Tue, Nov 3 2020 11:50 AM CST
The new Call of Duty: Black Ops 4 trailer gives some clues on how zombies will work in the new battle royale Blackout mode.
A bit ago we reported that PvE zombies will be introduced in Black Ops 4's new Blackout mode, and now we have some ideas on how they will work. Zombies appear to be a mechanic to keep things from getting stagnant and forcibly push players to concentrated areas on Blackout's absolutely huge map.
After all, Blackout has 80 players and Treyarch wants to move things around and target different areas so gamers are continually engaged and battling it out. That's really what zombies seem to be: map-placed mechanisms that not only keep tension high but force you to move or be completely annihilated.
So how will this work? At about 1:18 the trailer clearly shows a radius of light, likely the same "ray of light" Treyarch's David Vonderhaar mentioned in a Game Informer interview. "Zombies confirmed, will spawn at various destinations. Vonderhaar: 'look for the ray of light'," I wrote in the article.
I think this ray of light is a safe zone that moves or shrinks across the map (or both), and anyone caught outside of it will be overrun by zombies. Vonderhaar also mentioned something about a circle being connected to zombies, ie the circular radius of light that protects players.
The trailer also seems to hint this radius will gradually shrink as the match goes on, putting players both in closer proximity to each other and the horde of undead. "Further collapse detected, evac to safe zone," the trailer says amid emergency signal warnings, strongly hinting the light radius will dwindle the longer you play.
However at one point a player is attacked by a zombie in a sunlit area. This could mean a first wave of zombies rolls out before the alarm goes off just to keep tension high. Or there's much more to the mechanic we haven't seen just yet, which is highly likely. We probably won't know everything--or at least everything Treyarch is ready to reveal--until the beta kicks off September 10 for PS4 owners.
That's really all the zombie info the trailer showed, but I think it was more than enough.
Read more: Call of Duty: Black Ops 4 battle royale map unveiled
Here's more info lifted from our coverage of Game Informer's rapid-fire interview:
Blackout "can" run at 60FPS, won't be locked at 30FPS

Cross-platform play not happening

Ruin's grappling hook is on the map

Zombies confirmed, will spawn at various destinations: "look for the ray of light"

Fall damage confirmed

Won't have dynamic weather at launch

Complete missions to unlock characters

Mission unlock items can be stolen or traded; can steal it from player's "death stash"

Multiple types of armor confirmed

2 primary weapons can be used at once

No 3rd person mode

"Any chance Black Ops IV's coming to Switch?" Vonderhaar just laughs

A melee weapon is confirmed, "involves zombies"

Raven Software collaborating on Black Ops 4

4 vehicles confirmed at launch
Black Ops 4 will launch on October 12, 2018 with its new Blackout battle royale mode.
Check below for confirmed beta dates:
PS4 exclusive
STARTS: SEP 10 AT 10AM PT/5PM GMT
ENDS: SEP 14 AT 10AM PT/5PM GMT
PS4 and Xbox
STARTS: SEP 14 AT 10AM PT/5PM GMT
ENDS: SEP 17 AT 10AM PT/5PM GMT
PC beta
STARTS: SEP 14 AT 10AM PT/5PM GMT
PC EXCLUSIVELY ON BATTLE.NET
PC Open beta
STARTS: SEP 15 AT 10AM PT/5PM GMT
ENDS: SEP 17 AT 10AM PT/5PM GMT
"In Blackout, Black Ops comes to life in one massive battle royale experience, combining Black Ops signature combat and the biggest map in Call of Duty history.

"Play as fan favorite characters and battle through iconic settings from the Black Ops universe. It's a collision course bringing together the worlds of Black Ops in an all-out survival and elimination experience featuring weapons; equipment; land, sea, and air vehicles; RC-XDs; traps; and even Zombies in an experience that is uniquely Black Ops.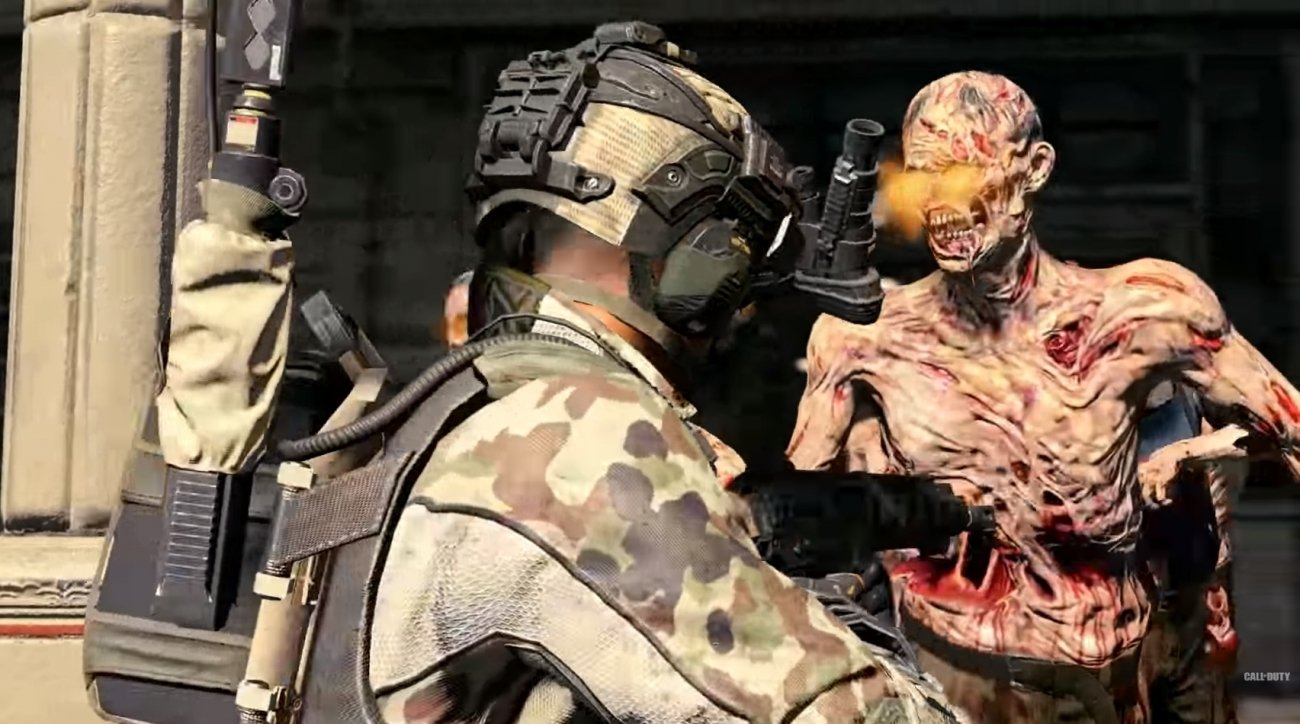 Related Tags