NVIDIA is on the precipice of launching their next-gen GeForce RTX 20 series graphics cards to desktop gamers, but mobile gamers want to get in on the Turing GPU architecture and real-time ray tracing technology bundled in with RTX... right?!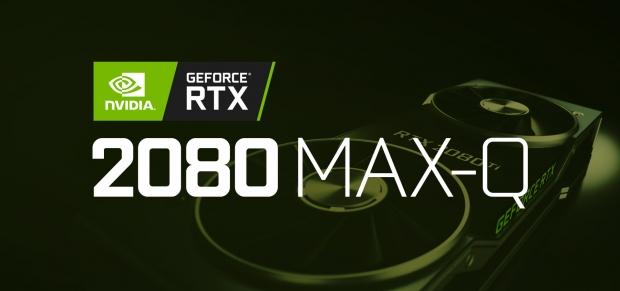 The latest on the RTX 20 series is that a new mobile Turing GPU is in the works as the GeForce RTX 2080 Max-Q mobile family, with next-gen gaming laptops to be unveiled in the coming months and into 2019. WCCFTech is reporting that the device IDs for the Turing lineup were posted on GitHub, which included the TU104M that is also listed on DeviceHunt with a device ID of '1eab'.

Interestingly, there's no GeForce RTX 2070M in sight meaning we might get the higher-end option in next-gen gaming laptops. WCCFTech says that a "random birt wandered in from an open window" (obviously an anonymous source, so take this with an even larger grain of salt) and said: "We will put the 2080-Max Q into the current thin 15 and the 17 with NVIDIA's help. It's still unclear on when the 2070 will be out. I don't think the weight will increase significantly on this new card. Our ID/design will be pretty much the same as what you saw".
I for one can't wait to see mobile RTX take off, with some GeForce RTX 2080-powered gaming laptops from the likes of Razer, ASUS, and MSI. It'll be interesting to see how much the RTX 2080 gets cut down or edited to fit inside of the power and cooling envelopes of a next-gen gaming laptop, too. Will we see 1440p 144Hz displays on the new laptops thanks to the additional horsepower of the RTX 2080? I hope so.