Diablo III coming to Nintendo Switch
Blizzard plans to port Diablo III to the Switch with a host of co-op options.

Published Wed, Aug 15 2018 4:51 PM CDT
|
Updated Tue, Nov 3 2020 11:51 AM CST
Blizzard's not-so-subtle tease was right on the money: Diablo III is coming to the Nintendo Switch later this year.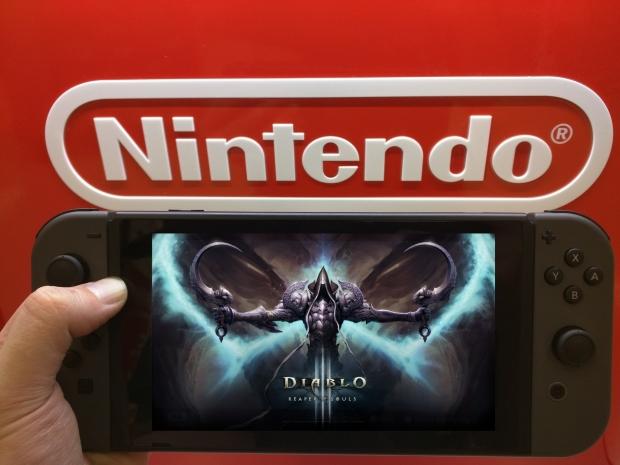 Following confirmation that its working on several new Diablo projects, Blizzard plans to release Diablo III on Nintendo's handheld-console Switch hybrid as the Diablo III Eternal Collection later this year. As you'd expect, this is a GOTY version with Reaper of Souls and the Rise of the Necromancer DLCs.
The news was prematurely posted on Forbes (now taken down) and made its rounds on the internet, including Reddit and Kotaku, both of which confirm interesting details about the ARPG port.
Diablo III on Switch will include both local and online co-op modes that leverage the system's main dual strength as an on-the-go handheld and dedicated home console. On the local side, up to four players can play split-screen on a single Switch console, and four Switch units can be tethered together locally for a full-on handheld experience. Of course the port will also support online play--after all Blizzard is all about online gaming now--via Nintendo's paid Switch Online subscription service, which starts at $4.99 a month, $7.99 for 3 months, and $19.99 for 12 months.
No Switch port would be complete without extra goodies. In Skyrim we saw Link's costume show up, and in Diablo III Switch we'll see a special Ganondorf skin, a cuckoo pet, and some cosmetic wings.
Diablo III Eternal Collection on Switch is slated to release sometime this year. Blizzard has yet to confirm the Switch port, but we should see some announcements soon.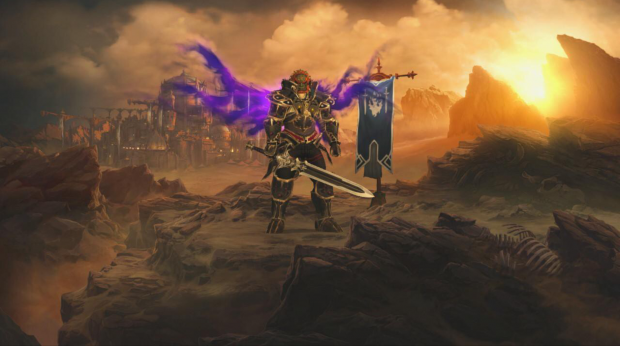 Related Tags