It's finally here... well, kinda - Fortnite for Android has dropped and it is exclusive to Samsung Galaxy devices until August 12, coinciding with the launch of Samsung's just-announced Galaxy Note 9.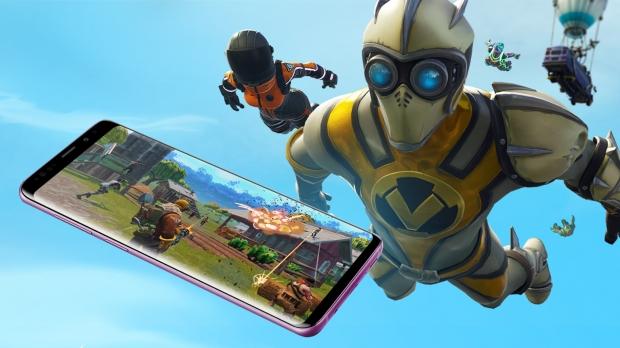 Fortnite for Android will work on Samsung Galaxy devices from the Galaxy S7 and up, exclusively until August 12. After that, Fortnite for Android will open up to hundreds of millions of other Android device users. Fortnite developer Epic Games has said that beta access will open up to other Android users "over the next few days". If you're interested in jumping in, visit this website.
Samsung is offering Galaxy Note 9 and Tab S4 owners an exclusive Fortnite Galaxy skin, with Note 9 pre-orders that are stamped in before August 10 will have the choice between AKG N60 over-ear, noise-canceling headphones (worth $299) or the Fortnite Galaxy skin and 15,000 V Bucks (worth $150). If you want to spend another $99, you can get both which is a pretty sweet deal if you want kick ass headphones and were looking to get Fortnite anyway.