Samsung has officially unveiled its new Galaxy Note 9 smartphone but that wasn't all the South Korean giant unveiled during its NYC-based Unpacked event, with a new standalone smart speaker unveiled.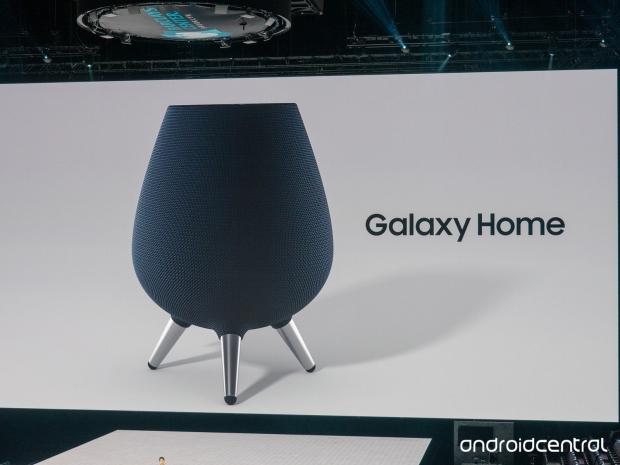 Galaxy Home is the latest smart speaker to join the ranks dominated by Google, Amazon and others and it looks radically different, but still feels like home. Samsung's new Galaxy Home kind of looks like a mini-BBQ or fireplace, with a mix of a cauldron that a witch would use to make spells to hurt iPhone sales. But don't let its unique looks deceive you, it's what's on the inside that counts.
Inside, Samsung's new Galaxy Home features AKG, full-range speakers and a subwoofer that will give you some great bass. Samsung has designed the Galaxy Home for wherever-you-go music, where it will use SoundSteer to direct the music towards you. For your convenience, Samsung is tapping not just Bixby but Spotify to keep your audio listening experience at its peak.
Samsung teamed with Spotify to create a next level cross-platform listening experience, where you could be listening to music through your phone and into your car stereo, and once you get home you can have the music blasting from Galaxy Home from a single tap on your Galaxy smartphone. Samsung displayed this feature during the Unpacked unveiling event, and it reportedly worked fluidly.
Samsung didn't announce an ETA or a price, but I would expect a release date of later this year.