The next-gen iPhone will have an Intel modem inside of it and we know that because Qualcomm Chief Financial Officer George Davis said during their recent earnings call that Apple plan on using their competitor's modem inside of the new iPhones.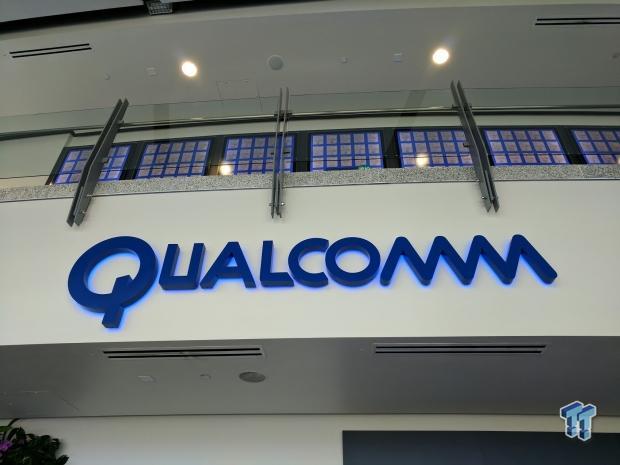 Davis said: "Apple intends to solely use our competitor's modems rather than our modems in its next iPhone release", so while Intel isn't mentioned specifically, they are the only other supplier of modems to Apple for the iPhone. Apple was using 4G modems from Qualcomm through various iPhones since 4G appeared on the market, but it had also used Intel modems - without great success, I might add.
Also remember that Apple and Qualcomm are in a patent infringement and royalty dispute, with the iPhone maker suing Qualcomm in early 2017 over alleged overcharging to use LTE modems. Qualcomm hit Apple back saying the company owed more money to Qualcomm in royalties, and t hat Apple infringed on some of their patents as well as reportedly sharing proprietary information with Intel. Qualcomm went as far as trying to get some models of the iPhone banned from sale in the US, but didn't get that far.
Qualcomm will have its 5G technology inside of the next wave of flagship smartphones, with 2019 set to be another stellar year for the company. We know that Intel is in serious trouble over its 10nm node and its CEO resigned not too long ago, and to maker matters worse for Intel, its modems have not been that great. Apple is going to have to bet the farm that Intel's upcoming 5G and refreshed 4G LTE modems are up to scratch for the new iPhones... because if they're not, Qualcomm will already be leading the 5G game thus boosting Android to new levels of success.
Apple needs a big win as consumers weren't that impressed with the iPhone X while Galaxy Note sales didn't slow down after the Note 7 debacle, the Note 8 was very successful, and the Note 9 is about to launch. Samsung is preparing the world's first foldable smartphone, the Galaxy S10 comes out next year and 5G will be inside of most of them... from Qualcomm.
It might not seem like big news, but these small shifts that we hear in the news make big waves in the market for companies the size of Apple and Intel.