After decades of sitting on the sidelines Atari will jump back in with its new Atari VCS PC-that's-also-a-console system. But the system will ship with somewhat outdated specs, and now the console's architect reveals why.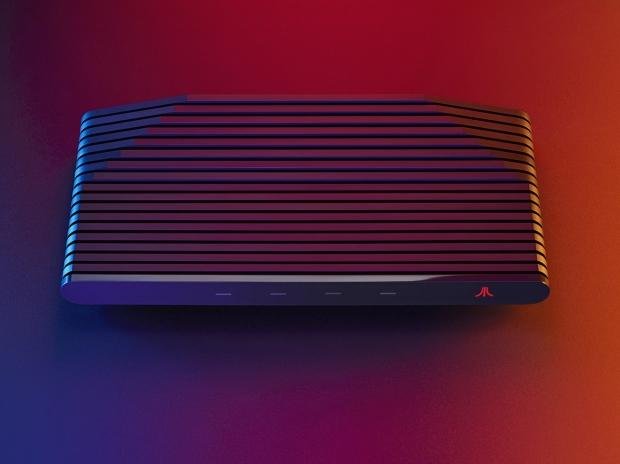 When the Atari VCS ships (possibly during its targeted July 2019 timeframe) it'll roll out with underwhelming hardware--at least compared to today's growing consoles and the ever-eclipsing might of PC components. Rather than tapping AMD's newer Ryzen APU lineup for the VCS, Atari went with the older Bristol Ridge family for a number of reasons including TDP, cost, and overall processor usage efficiency.
VCS system architect Rob Wyatt reveals more specifics on why Bristol Ridge is being used over Ryzen:
"We looked at the whole series of AMD APUs and when you factor in cost and thermals in addition to performance the Bristol Ridge family came out on top," Wyatt said in a recent lengthy Q&A post on Medium.
"Thermals are a much bigger deal in a consumer product than in a typical PC. Yes, on paper the Ryzen family is technically better but without increasing the cost and having a higher thermal capacity, a Ryzen APU would never run at full performance. When the Ryzen is operating in a thermally limited environment its performance is only marginally better than Bristol Ridge. We figured any additional cost would be better spent on more memory in an optimal bank layout to maximize bandwidth as this benefits everybody all the time.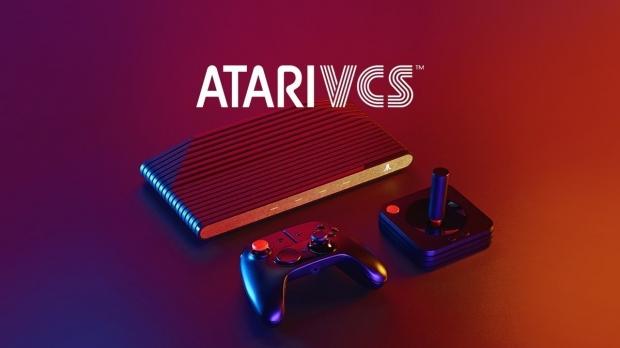 Wyatt concludes that Atari's internal teams will keep scaling and tweaking to ensure the box can use the full brunt of Bristol Ridge.
"A thermally-limited but higher performance APU adds some performance here and there but it's not a universal gain. We will continue to maximize the thermals to allow the Bristol Ridge APU to run at maximum speed."
To ally some of those hardware concerns Atari will now upgrade the VCS to 8GB of DDR4 RAM, doubling it from the original 4GB module. It's also likely the RAM is clocked at 2400MHz to boot.
Hopefully Atari will show off a fully-functioning model sometime soon so we can see the VCS in action.
The Atari VCS may ship as early as July 2019, and you can find full specifications below:
Atari VCS Specifications
Specification* Measurement

Unit Dimensions 14.5" x 5.3" x 1.6"

Unit Weight 3 lbs.

Materials Plastic, Metal, Wood

Operating System Linux OS based on Ubuntu (Linux Kernel 4.10)

Compatible Systems Linux

Power Low TDP architecture - Less Heat & Noise

Connections HDMI 2.0, 2.4/5GHz Wi-Fi, Bluetooth 5.0, Gigabit Ethernet, 4xUSB 3.0

External Inputs Classic Joystick, Modern Controller, Microphone

Storage 32GB eMMC, external HD, SD card

RAM 8GB DDR4 RAM

Memory 32GB eMMC

CPU Bristol Ridge A10

GPU Radeon R7

HDCP Integration HDCP 2.2

Second Screen (Screencasting) Yes

Cloud Storage Yes. Additional Service Offering

Required Internet Connection Not for classic gaming but required to access all features

Cross Game Chat Skype, Discord, etc.

Voice Commands 4-front facing mic array

Subscription Needed? No. Includes cloud and other services.

Live Streaming Yes with Twitch.tv

Mouse & Keyboard Support Yes
Classic Joystick Specs
Features Spec (US)

center joystick Yes

trigger button Yes

reactive LED ring Yes

Wireless Bluetooth

USB USB C

Battery Rechargeable

Approx. Weight 16 oz.

PC, Android Compatible Yes

Approx. Dimensions 4 x 4 x 4 inches

USB play/charge cable 4 foot

Headset Port No
Modern Controller Specs
Features Spec (US)

L/R joysticks Yes

L/R Triggers Yes

L/R Shoulder buttons Yes

Home/menu buttons Yes

D-Pad Yes

4 function buttons Yes

Ergonomic grip Yes

Wireless Bluetooth

USB USB C

Battery Rechargeable

LED charge indicator Yes

Approx. Weight 16 oz.

PC, Android Compatible Yes

Approx. Dimensions 6 x 4.5 x 2 inches

USB play/charge cable 4 foot

Headset Port TBD